You Should Definitely Judge These 11 Yellow Books By Their Gorgeous Covers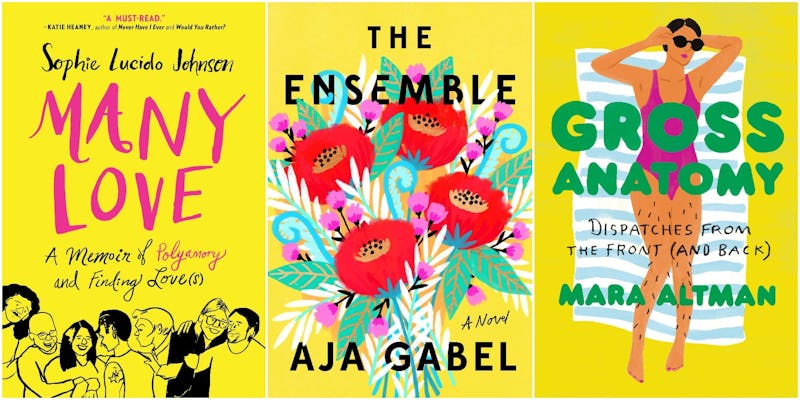 Millennial pink has been the reigning color of everything from fashion to homewares — and it has even resulted in a long list of pink book covers — for the past few years. But some are seeing a new shade on the horizon, one decidedly more sunny... and it's been dubbed Gen-Z yellow. I won't even try to get into the differences between millennials and Gen-Z or what this new color trend might indicate about the current pop culture influence of either group, but even I, a huge fan of all things pink since childhood, have to admit that it's fun to see this bold new color wheel being fully utilized.
Below are 11 2018 releases that have eschewed the rose-colored vibes of the past few years and fully embraced the shift to bright yellow. Bonus? They're all some of the biggest and most talked-about releases of the year, so you'll feel no hesitation adding them to your end-of-the-year TBR list. You've still got five months to dive into them, and get used to all those Gen-Z vibes — because if this shade is anything like its generational predecessor, we're going to be seeing it everywhere for the foreseeable future.