11 Old-Fashioned Ways To Make A Good Impression We Should Bring Back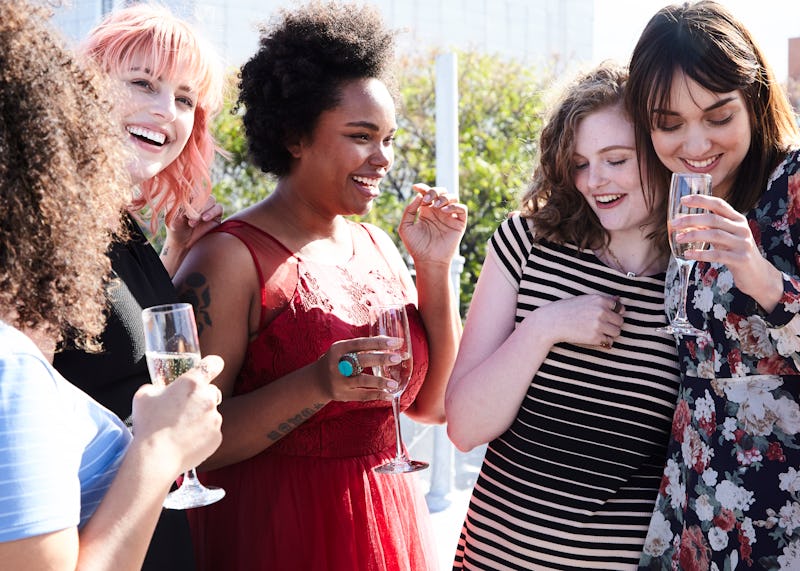 Hannah Burton/Bustle
Whether we're talking first dates, job interviews, or even get-togethers with friends, there are so many ways to make a good first impression. I'm sure, just by showing up with your bad self, that you'll win people over. But there are always fun ways to give a little something extra in social situations, especially if you look to how they did it in the past.
I don't know about you, but when I picture parties and work shindigs from years gone by — say, the 1950s and 60s — I imagine everyone having great style, great conversations, and etiquette skills to die for. Obviously, in reality, things weren't as perfect as imagined to be. But I think we may all agree there seemed to be a certain something in the air back then, that makes me feel nostalgic for old charm.
Let's steal a few etiquette tips from the past, and bring them back. Apart from the great feeling that comes from being confident and polite, there are some extra benefits to be had. As certified counselor David Bennett tells Bustle, "Making a good impression with people ... is important for social and career success." The tips below can come in handy, in a variety of settings, so go ahead and give them a try.