Leia Quotes That Carrie Fisher Fans Need Right Now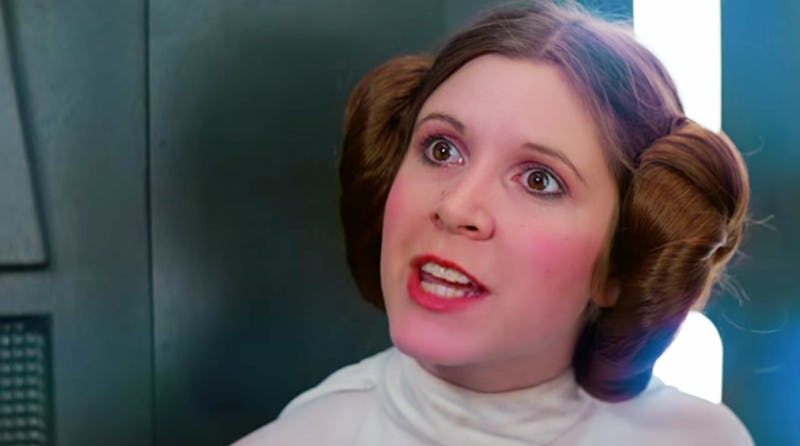 Walt Disney Pictures/Lucasfilm
One of the brightest stars in the galaxy burned out on Tuesday morning: Carrie Fisher has died following a heart attack. A statement from family spokesperson Simon Hall confirmed the news on behalf of Fisher's daughter, reading, "It is with a very deep sadness that Billie Lourd confirms that her beloved mother Carrie Fisher passed away at 8:55 this morning." "Deep sadness" doesn't begin to cover the black hole of grief of any Star Wars fan who grew up idolizing Princess Leia is in right now, and it's only now that we can turn her majesty's impeccable snark game for comfort.
Of course, Fisher herself was wildly prolific in her own right, a brazen and hilarious personality who penned eight books. It just feels fitting, though, to honor her most iconic role and her last released piece of work, The Princess Diarist, which contained her old diary entries while filming A New Hope. Really, Leia and Fisher became almost synonymous over the past four decades, so I don't think it'll be a disservice to her memory to remember the lines that celebrated the princess's feistiness, humor, and tenacity — qualities you could see clearly in both women.
Scroll down for some Princess Leia snark that can hopefully perk you up in this heart-wrenching time.