11 Questions To Ask Your Partner If You Want To Build A More Authentic Relationship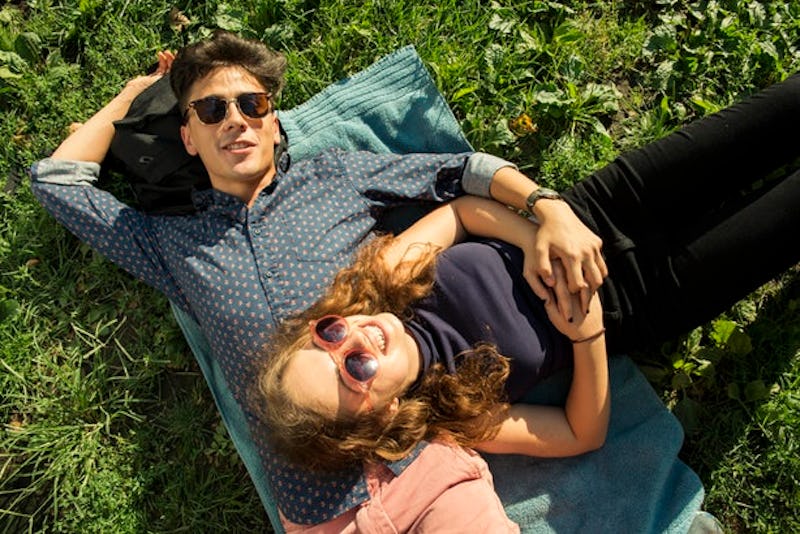 BDG Media, Inc.
There's almost nothing better than the feeling of dating someone who makes you feel truly understood, loved, and accepted. Before that can happen, though, you have to learn how to be authentic in your relationship in the first place — because only by witnessing you truly be yourself (in both good and bad scenarios) can your partner come to really know and love you, quirks and all.
"[Authenticity is] about being open, vulnerable, honest and fully present first with yourself first, and then with your partner," Phillia Kim Downs, a shaman, reiki healer, and relationship expert, tells Bustle. "When the barriers come down, yes, the truth hurts sometimes and it's hard to speak and hear. But by creating a safe, sacred space to communicate each other's needs, wants, desires, emotions, feelings and thoughts, it can build trust, confidence, intimacy, [and] compassion, and have it payoff in a big way in relationships. It's about experiencing [a] deeper connection between two people."
Simply put, couples who can genuinely be themselves will be better able to fully understand and connect with each other, and if you feel like you can't always be yourself around your partner, you can't build a truly authentic relationship. The good news? With a willingness to be vulnerable and a little extra communication, you and your partner can work together to build a deep, authentic, long-lasting connection. If you're ready to get down to the nitty gritty with your partner, here are 11 questions you can ask each other to add more authenticity into your relationship.