These 'Riverdale' Episodes Prove Barchie Was Always Going To Happen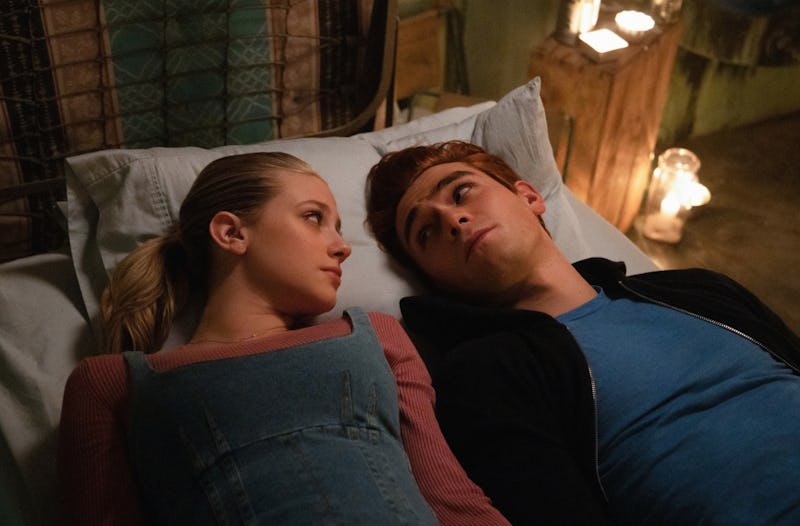 Jack Rowand/The CW
There's no denying that Archie and Veronica, and Betty and Jughead are two beloved couples on Riverdale. But, as Betty and Archie continued to get closer in Season 4, it became clear that Barchie fans might just have their moment. In honor of those fans, here are 11 Riverdale episodes to watch if you ship Archie and Betty. Bughead and Varchie supporters might not agree, but these episodes prove that Barchie was always meant to happen.
There's a good chance Archie and Betty's romantic connection in Season 4 isn't completely genuine. (There is that brainwash theory floating around.) However, the theory hasn't been proven and it also doesn't mean Barchie will never become an official couple. Even Riverdale showrunner Roberto Aguirre-Sacasa admitted that Archie and Betty are inevitable, telling Us Weekly in May of 2019, "I think that that's one of the dynamics we haven't played is the idea that Archie and Betty together romantically. I think in a teen show that if we somehow went seven years in that and never saw that, I think it would be a failure."
Seeing as Season 4 of Riverdale got cut short due to the coronavirus, who knows what else was supposed to be in store for Archie and Betty. Fans will just have to wait for Season 5 to see if anything else romanic transpires between them. Until then, here are the episodes to watch if you're Team Barchie.