FYI —Your 'BiP' Crush Connor Is Serving Looks & Puppy Pics On Instagram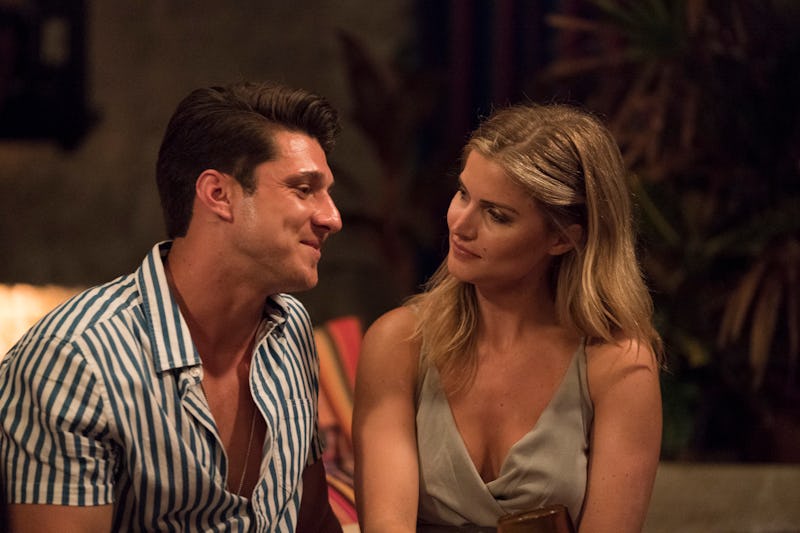 Paul Hebert/ABC
Connor is well on his way to becoming the dreamy favorite of plenty of Bachelor Nation fans, and his time on Bachelor In Paradise will probably only serve to further that. He wasn't one of the very last ones standing on Becca's season of The Bachelorette, so fans don't know him as well as they do some of the other guys. But there's still a lot we can learn from Connor's Instagram as Bachelor In Paradise offers him a brand new platform to impress.
Connor was never necessarily a frontrunner in Becca's season the way that ultimate finalists like Jason, Blake and Garrett were. But his 1950s movie star good looks and the unexpectedly dashing glasses he donned had viewers crushing on him all season. Of course, we can't forget the unfortunate incident in which he threw Lincoln's framed photo of him and Becca into the pool, shattering it, when Lincoln got a little too cheeky flaunting his date success. But that outburst quickly faded into the background, especially when other contestants on the same season were outed as accused sexual harassers, people with troubling social media histories, and, you know, actual convicted sex offenders.
Long story short, Connor is a cute and ultimately inoffensive character who has fans' attention, even if his social media posts lean towards the posed and corny variety. "Love to casually lay in bed, shirtless with a hat and glasses on, with a mug in one hand and a cute dog in the other. Just bein' casual," wrote Reddit user isabel_rae in response to this Instagram post of Connor's.
Sure, Connor's feed definitely seems carefully curated and a little rehearsed, but that's not exactly unexpected from a reality star, and it doesn't make it any less fun to look at. Let's see what details we can glean.