11 Video Call Activities That *Aren't* A Pub Quiz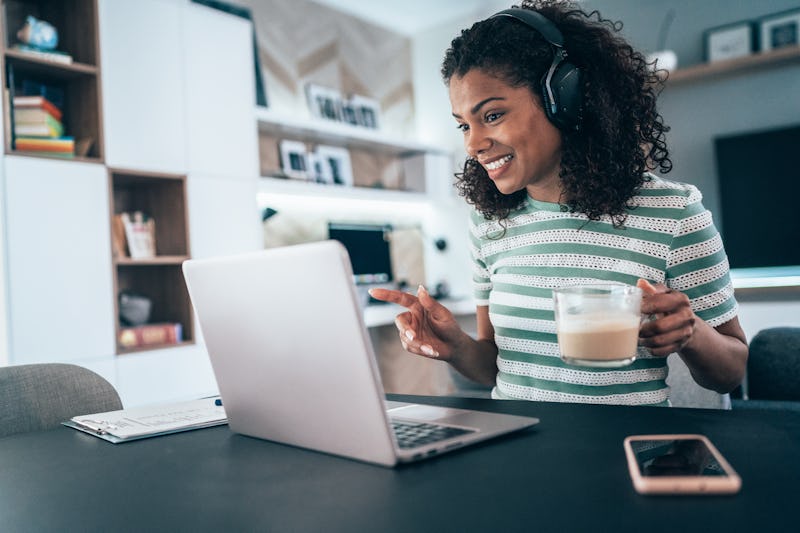 filadendron/E+/Getty Images
Anybody else been receiving a lot of invites to the same sort of online events? All pub-quizzed out? Well, ditto. I think it's about time that we got a little bit more imaginative and niche with virtual activities for lockdown because now's the time to do something a little unusual.
Luckily we're living in a time where a large portion of us have access to video call services to keep in touch with loved ones across the globe. Never before have these services been as appreciated as now, when you need them to stay connected with loved ones both near and far. WhatsApp, FaceTime, meeting services like Zoom, or the more informal Houseparty, are seeing huge traffic increases. The Guardian reports that Zoom, for example, has seen a 535% increase on its daily traffic.
The lion's share of the events I've been invited to are pub quizzes and general boozing. Now don't get me wrong, it's lovely to have a drink with your mates every now and again, but drinking every day is incredibly bad for your health, according to countless experts and the NHS. So why not celebrate the ways you usually socialise mid week IRL and add a few more to your video call roster?
So here's a slightly alternative list of ideas to fill your time via video call over the next few weeks.