The Weasley Kids Are The Ultimate #SiblingGoals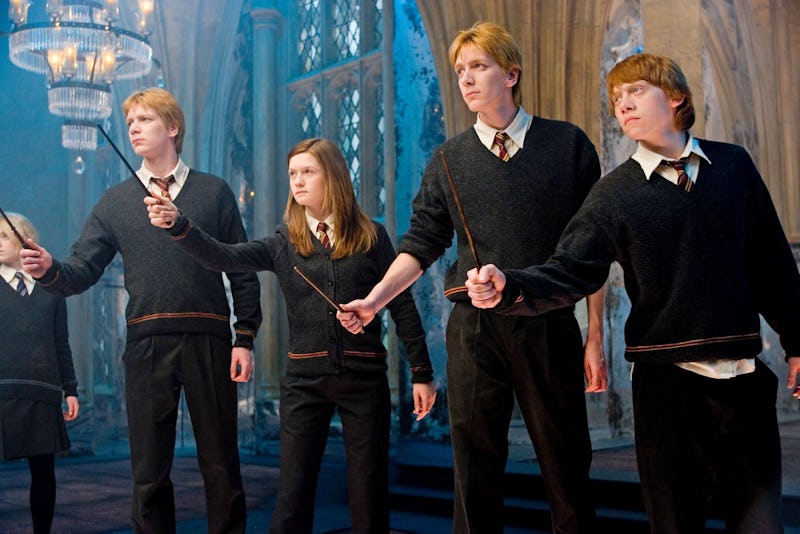 SOURCE: Warner Bros.
Ah, siblings. Can't live with 'em, can't take on the Dark Lord and help save the Wizarding World without 'em. Or at least, that's the case for the seven Weasley siblings. Bill, Charlie, Percy, Fred and George, Ron and Ginny were a major part of the Harry Potter universe since Sorcerer's Stone, and throughout the seven years contained in the books they gave us countless moments of literary sibling envy. Have you ever opened a magical joke shop with your sibling? Or broke into the Department of Mysteries with them? No. But you have probably sat down for a few killer meals, cracked tons of jokes at their expense and helped them get out of some trouble (or, ahem, into some) more times than you can count. The Weasleys were the best of magical family goals and true to life sibling moments that made them all at once enviable and super relatable.
We've compiled 11 of our favorite Weasley sibling moments below. These are the best examples of not only their willingness to stick together through parental meltdowns, evil professors, and, oh yeah, a that super tiny war they all fought together for the safety and freedom of all wizarding kind. No big, deal. Just an average day in the life of the Weasley kids.