11 Things From Trader Joe's That Will Make You A Hero At Friendsgiving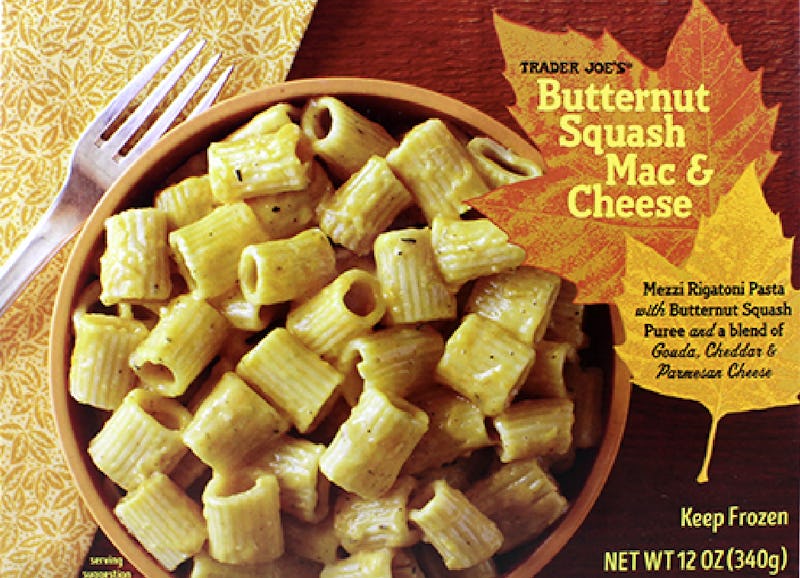 Trader Joe's
Turkey Day is coming up on November 22, and it's the perfect day to spend time with those close to you, give thanks for the things that matter in life — you know, like health, family, and Chris Evans — eat really good food, and then slip into a carb coma after. If you have plans to gobble 'til you wobble with your squad and BFFs and want to treat your crew to something delicious, I've got 11 Trader Joe's dishes to bring to Friendsgiving that will make your mouth water and leave you with the most epic of food baby.
There's no one way to celebrate Thanksgiving. We all have our own traditions and speciality dishes. For me, Thanksgiving as a child meant an enormous feast prepared by the grown-ups. My aunt's green bean casserole could make you weep.
Unfortunately, the cooking gene wasn't passed down to me. Some of us make delicious meals from scratch that everyone loves, and then there's me circa Thanksgiving 2017, when I burned the gravy and had to mash an entire pot of potatoes using nothing but a fork because I didn't own a potato masher at the time.
We can't all be Ina Garten in the kitchen, mkay?
Fortunately, there's a man who can help those of us who aren't exactly expert chefs. His name is Joe. Trader Joe. He knows his way around the kitchen, and it just so happens Friendsgiving is his speciality. If you want him to help you pull off one heck of a Friendsgiving celebration, here are 11 Trader Joe's dishes that everyone will fight over.