12 Summer Vacation Ideas Specifically For Sagittarius Zodiac Signs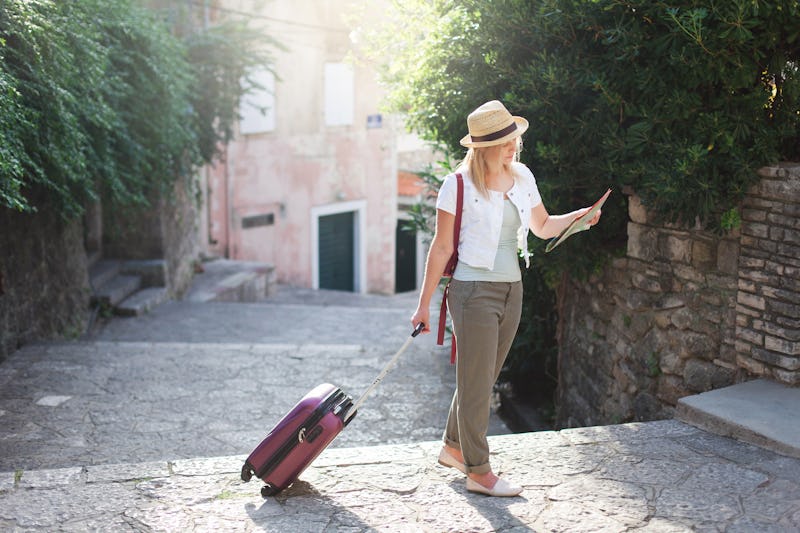 Shutterstock
If you're a Sagittarius zodiac sign, you know that when you're on vacation, you're not really vacationing — you're traveling. The Sagittarius is all about the exploration and experience of a destination. Lounging in woven hammocks and gawking at decorative aesthetics are nice, but not the point of picking up and leaving town for this sign. The best summer vacation ideas for Sagittarius zodiac signs involve adventure and little discoveries.
Sagittarius has a reputation for being the adventurer of the zodiac. Sticking close to home or hopping over to a city you've been to three times before won't suffice as time-off well spent. You're best suited for destinations that are miles upon miles from your front door — a destination that requires boarding a plane, and then, in some cases, maybe even a boat or a long hike to reach your lodging. You need a vacation from the destinations that the majority of your Instagram friends flock to. And it helps if the place is rich with history.
"You are a bright, energetic, enthusiastic sign, and quite intellectual too, so you will look to learn as much as you can while on your travels," astrology guru Susan Miller wrote on her site, Astrology Zone. You're not into vacations for the all-inclusive resort, though your fiscally responsible sign does appreciate a free hotel breakfast buffet. You're into vacations that'll constantly wow you and open you up to the world. To a Sagittarius, the best souvenir can't be packed, it's gained in experiences and knowledge. Get exploring this summer!