12 Unforgettable Quotes From Carrie Fisher's Books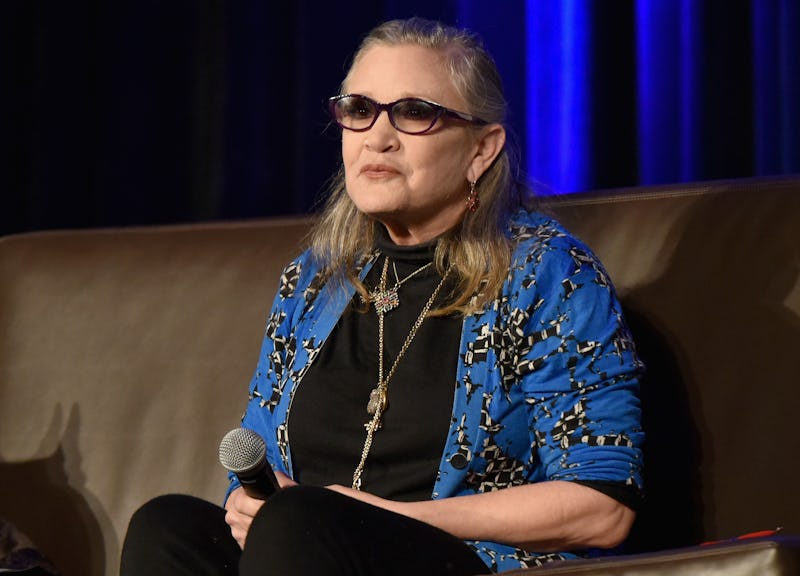 Daniel Boczarski/Getty Images Entertainment/Getty Images
The world lost another accomplished, funny, and beloved person this week, when 60-year-old actress and writer Carrie Fisher passed away on Dec. 27, bathed in moonlight and strangled by her bra, following a massive heart attack suffered four days earlier. But, like everyone we've loved and lost in 2016, Carrie Fisher's best quotes from her books and movies will live on in our hearts. We loved her, and she knew.
Carrie Fisher was born on Oct. 21, 1956 in California to actress Debbie Reynolds and singer Eddie Fisher. In 1976, Fisher was cast as Princess Leia Organa in George Lucas' breakout hit, Star Wars, later subtitled Episode IV: A New Hope. She would go on to portray the iconic character in three Star Wars sequels, a truly terrible holiday special, and numerous video games.
But Fisher's scope extended beyond Star Wars and acting to include numerous books and screenplays. She authored three memoirs and three novels, and adapted two of her books — Postcards from the Edge and Wishful Drinking — for the screen. Her final book, The Princess Diarist, contains the diaries she kept while on the first Star Wars set, and made headlines earlier this year for finally confirming her affair with Harrison Ford.
Here are 12 of the best Carrie Fisher quotes from her books. After reading them, please be sure to share your favorite memories of our one and only Leia Organa Solo on Twitter.