12 Easter Gifts You Can Still Order Online Right Now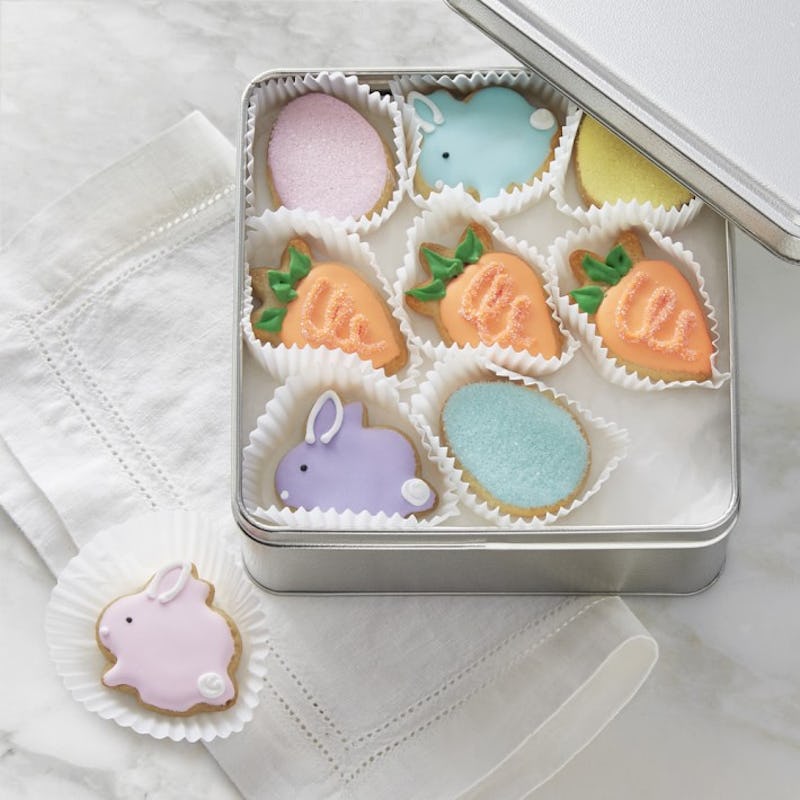 Williams-Sonoma
It may be hard to believe, but Easter will be here before you know it. That means that if you wanted to buy a gift for someone for the holiday, you need to do it really, really soon... like, kind of immediately. Especially if you plan on ordering something online! Easter might be a very religious holiday (in fact, it's the holiest day of the year for some), but that doesn't mean it's a holiday that doesn't include gifts. Whether you're getting something for the hostess making dinner or brunch for you, a friend, or a family member, you'll want to get something seasonally appropriate and adorable. Luckily, there are a few options for the cutest Easter gifts that offer two-day shipping — so if you wanted until the last minute, you're still covered.
Easter gifts are pretty simple: you can usually stick to something plant or floral related, since this holiday happens in the spring, when everything is just starting to bloom. It's never a bad idea to bring some fresh flowers as a gift for someone! Then, of course, there's candy. You have so many options on Easter, from chocolate bunnies (make sure they're solid!) to little candies that look like decorated eggs. You can opt for products with an Easter vibe to them if you want to do something a little different.
Whatever you're looking for, though, you'll probably find it in the choices below. These all offer two-day shipping, although be warned: you might have to pay a charge in order to get these that fast. Still, it will probably be worth it in the end!