12 Halloween Struggles You'll Only Appreciate If You Were A '90s Kid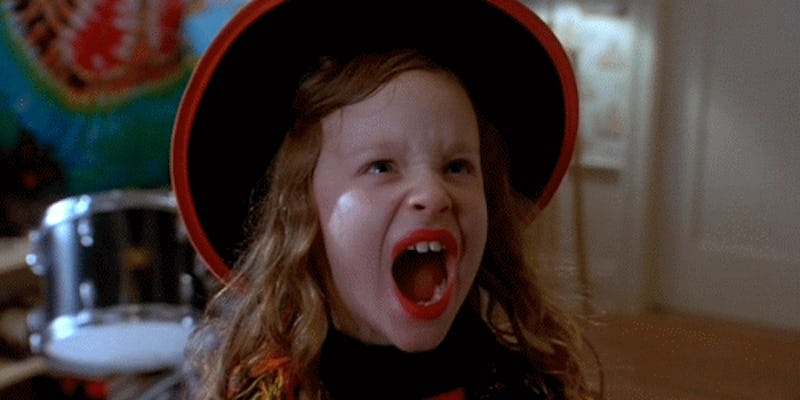 Walt Disney Pictures
Halloween as a kid was always unforgettable: you remember every costume, every party, and the way the houses on your block decorated their yards. But there were also the many Halloween struggles all '90s kids knew, because life wasn't always a cakewalk, even in the '90s, AKA the greatest decade in the history of the universe. We had our problems, just like everyone else — going house-to-house in unfavorable weather, costumes gone awry, out-of-control candy consumption... There was a lot of pressure involved on Halloween night.
It's an acquired skill really — finding the delicate balance between the Halloween movie that's just scary enough without keeping you up at night, knowing when to cut yourself off from the next box of Milk Duds, selecting the homes that you knew were packing the best candy in the neighborhood... It took you years to perfect these skills; you didn't just wake up this awesome.
But such talent doesn't come without its weaknesses, and no Halloween was totally perfect. While the good outweighed the bad, and you mainly remember the haunted houses, pizza parties, and costume contests (which you won one year, thank you very much), there were still those struggles that all '90s kids were well acquainted with.
Check out the entire 'What's Up, Boo?' series and other videos on Facebook and the Bustle app across Apple TV, Roku, and Amazon Fire TV.