12 Nonfiction Books About Death To Answer All Your Morbid Questions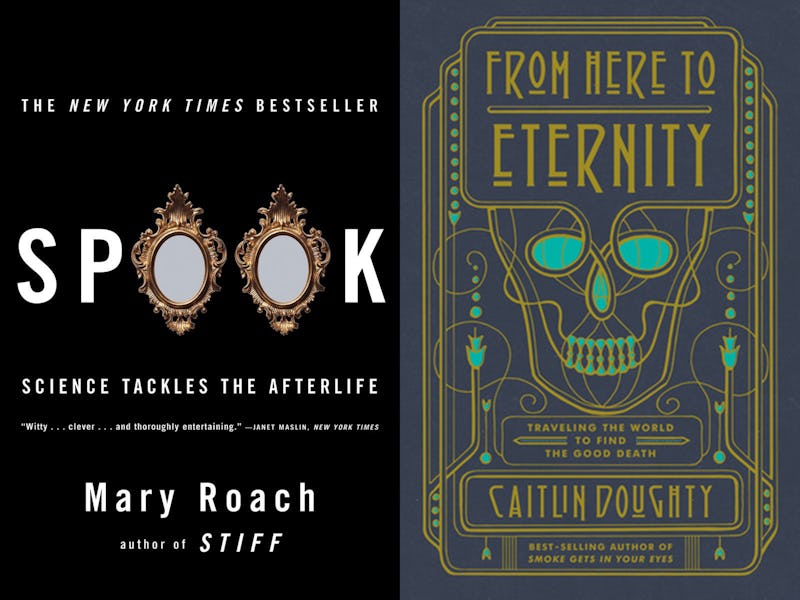 You've heard it many times before: Nothing is certain but death and taxes. Various versions of the quote have popped up over the centuries, dating back to at least the 1700s. (Fun fact: Benjamin Franklin was not the originator.) The truth of it seems to have stood the test of time, particularly as it pertains to death. Even though the end of life eventually comes for us all, that doesn't mean death is a topic everyone is eager to discuss or ponder. For many, there are few more uncomfortable ideas than leaving this life behind. You might want to exercise caution when bringing it up on, say, a first date, for instance.
Of course, not everyone is so eager to avoid the subject. Numerous nonfiction writers have been brave enough to tackle death, including how we view it, how it happens, and what becomes of our bodies and souls afterward. As much as death might not be the most pleasant issue to consider, it can be surprisingly intriguing. Books on the subject prove just that, if you give them a chance. They're not all grim and morbid; they're also humorous, insightful, candid, moving, and entertaining.
Below are 12 nonfiction books about death, dying, and beyond.
Check out the entire 'What's Up, Boo?' series and other videos on Facebook and the Bustle app across Apple TV, Roku, and Amazon Fire TV.