12 Instagram Caption Ideas To Help You Honor Your Floofy Friend On National Puppy Day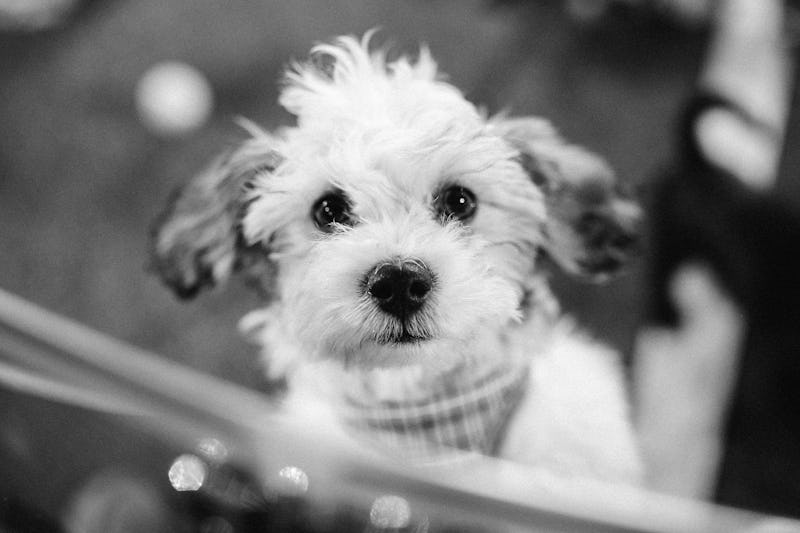 Mike Windle/Getty Images Entertainment/Getty Images
The first day of spring may have been a bust (on the East Coast, at least), but another special day of the year is here to make everything better. Friday, Mar. 23 is National Puppy Day, which is basically one of the best days of the entire year. It's a day dedicated to celebrating puppies, and it's hard to get better than that! Of course, you'll want to show your love for puppers on social media, which means posting a photo on Instagram - where it's your own little puppy, or someone else's, or just a photo you're, uh, "borrowing" for likes. If you're posting, you need a good quote to go with the photo, one that really captures the truly special nature of these pets. We've got some ideas with these puppy Instagram captions for National Puppy Day.
Sure, older dogs are wonderful and amazing and the best (because all dogs are perfect), but there's something about tiny little puppies that gets everyone every time. Is it the fact that their paws are usually too big for the rest of their bodies? Their cute little love bites that kind of hurt but also make you love them even more? The way they always want to play and run around until they're ready to cuddle? There are so many things to love about them!
Check out these perfect Instagram captions about puppies and start posting away. I want my entire Newsfeed to be puppies on Friday, so let's make that happen!