These Halloween Party Ideas Are So Scary That Your Friends Might Actually Hate You, TBH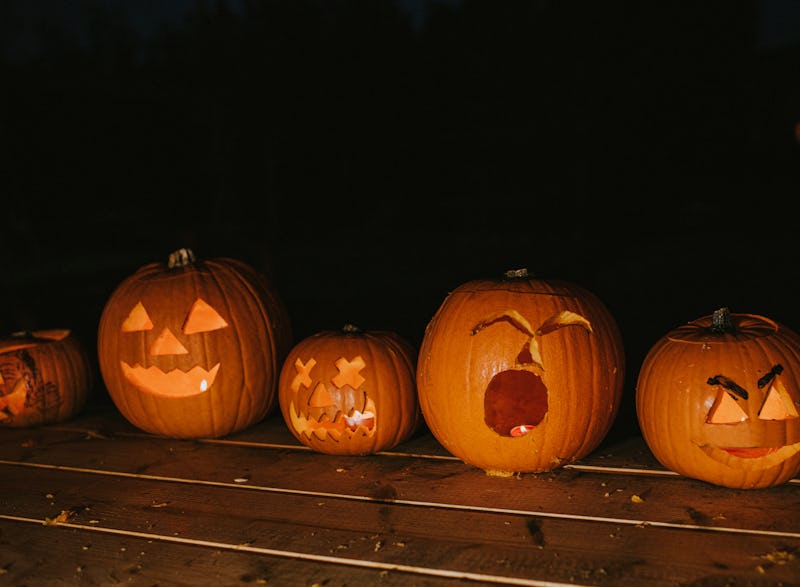 Catherine Falls Commercial/Moment/Getty Images
Halloween is quickly approaching, and you might have a party already planned. But if not, you're probably looking for a few scary Halloween party ideas that'll really help things get spooky.
Halloween is the ideal time to really let your creativity shine. While some people like to showcase their sense of humor for the holidays (think, punny costumes that are set to make people laugh), others appreciate the holiday since it's the perfect time to dish out some scares. If you grew up in the kind of environment where your dad morphed your home into a haunted house for all of the neighborhood kids to enjoy, you might be looking to recreate those same feelings today.
Of course, you'll have to get a good idea of how much is too much for your partygoers. And if you offer up a few scary games to play, you should definitely respect those who might not want to participate. But surely you'll be able to find a bunch of people who'd be into the ~spooky~ theme, since when most people think of the holiday, they think of bats, ghosts, black cats, and all the good stuff.
Here are a few good ideas for some scary activities you can plan for your upcoming Halloween party.