The One Creepy Thing You Need To Do This Halloween Season, Based On Your Sign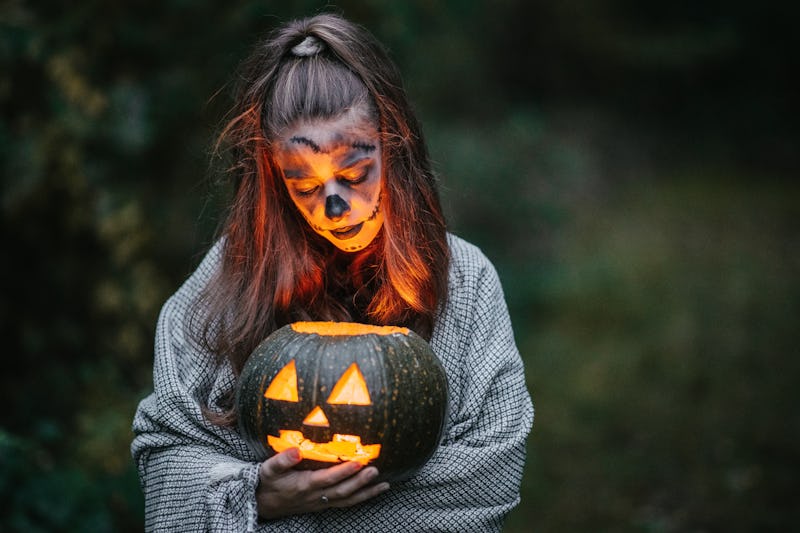 Vuk Saric/E+/Getty Images
It's the most wonderful time of the year! No, not December; I mean fall. The fact that it is fall means that it's also the Halloween season —which means that it is, in turn, time to starting thinking about the wide variety of creepy things to do based on your zodiac sign that become available for entertainment purposes during the months when the leaves are changing and the weather is getting colder. I mean, no, there's nothing that says you can't do a number of these things at any time of year — but if you, like me, revel in the two months out of the year when your exceptionally bizarre hobbies are somewhat socially acceptable, then it's time to celebrate.
But does the zodiac really work? Can we successfully determine what folks might like or dislike based solely on the sign under which they were born? For what it's worth, there is some evidence that suggests birth month might be linked to certain personality traits; additionally, weather and seasons can actually affect pregnancies to some degree, which can then have an impact on your health. At the end of the day, though, it all comes down to what you personally believe. If you're totally invested in astrology? Awesome. If you think it's just a fun diversion? Also awesome.
Either way, sometimes it can be interesting to consider what is and isn't recommended for you personally based on your sign — which is where this spooky, Halloween-y list of ideas might come in handy. Oh, and while we're at it, you certainly don't have to limit yourself solely to the activity suggested for your sign; you could very well use all the suggestions as a checklist and challenge yourself to see how much of it you can get accomplished by the time the clock tolls midnight on Oct. 31. So many spooks, so little time!
Check out the entire 'What's Up, Boo?' series and other videos on Facebook and the Bustle app across Apple TV, Roku, and Amazon Fire TV.