12 Ways To Up Your Self-Care Game In 2019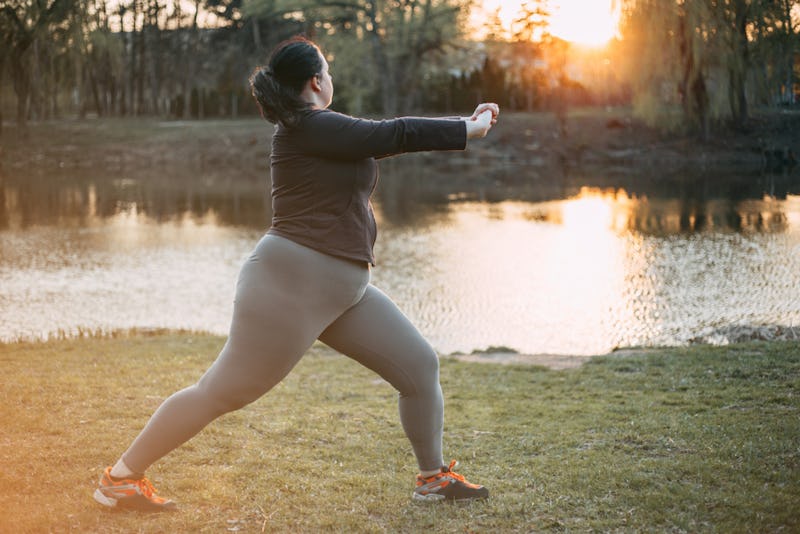 Flotsam/Shutterstock
There are a lot of factors in life that you can't control, and the stress of that can take a toll on your health. A self-care practice helps provide you with a protective buffer of sorts: By taking care of yourself well on a regular basis, you can create more resilience when it comes to all the challenges and uncertainties that life can bring. If 2018 left you reeling a bit from stress and overwhelm, know that there are things you can do to boost your self-care in 2019. A good self-care routine can be a comforting port in the storm as the weirdness of life rages on around you, and, the best part? You get to craft your self-care practice to suit what best works for you, so that you actually look forward to doing it.
"It is almost impossible to separate self-care from your mental and physical health," Kiaundra Jackson, licensed marriage and family therapist (LMFT) and author of Staying Sane In An Insane World: A Prescription for Even Better Mental Health tells Bustle via email. "Self-care means taking care of yourself in every aspect: Emotionally, mentally, physically, spiritually, and relationally. When you make yourself a priority, not only are your thoughts and feelings in better alignment, but you also have the physical and mental energy to do what you set out to do daily."
"When we think of self-care, most people immediately think about massages, or manicures and pedicures. However, self-care is checking in with yourself to make sure you are emotionally well."
Given that the benefits of self-care are best achieved with some measure of a daily practice, here are 12 ways to soothe your soul on the regular, release any lingering stress from last year, and take better care of yourself in 2019.