11 Subtle Differences Between A Toxic Relationship Vs. One That Just Needs Work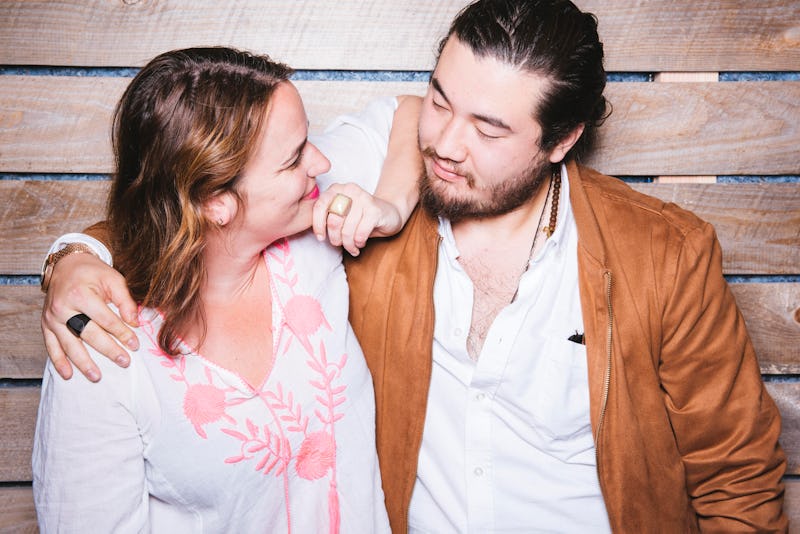 BDG Media, Inc.
If your relationship is going through a rough patch right now, it might cause you to wonder, "is my relationship toxic, or does it just needs some work to move past a few specific issues?" In both situations, relationships are likely to be rife with arguments, they might not be very fun, and they won't necessarily feel healthy.
But there are some key differences to watch out for. "A truly toxic relationship is different than a rough patch when you notice that behaviors are ... destructive on a rather consistent basis, despite attempts at rectifying them," clinical psychologist and relationship expert, Dr. Danielle Forshee, tells Bustle. "Additionally, a relationship is toxic when an individual is unable to accept responsibility at any time, compared to a rough patch, where they accept responsibility sometimes."
In toxic relationships, one or both partners are more likely to be unwilling to change, and there will probably be unhealthy dynamics that won't go away, as a result. But if a relationship simply needs work, both partners will be down to make the effort, and changes will occur. They'll be aware of what's wrong, and will figure out ways to fix it. And they will do so in a kind, understanding, and patient way.
Relationships are difficult, and many go through rough patches, but that doesn't necessarily mean they're all toxic. Here are a few ways experts say it's possible to tell the difference between something toxic, and something that's still worth fixing.