12 Pop Culture Moments That Mattered So Much To Tall Girls Everywhere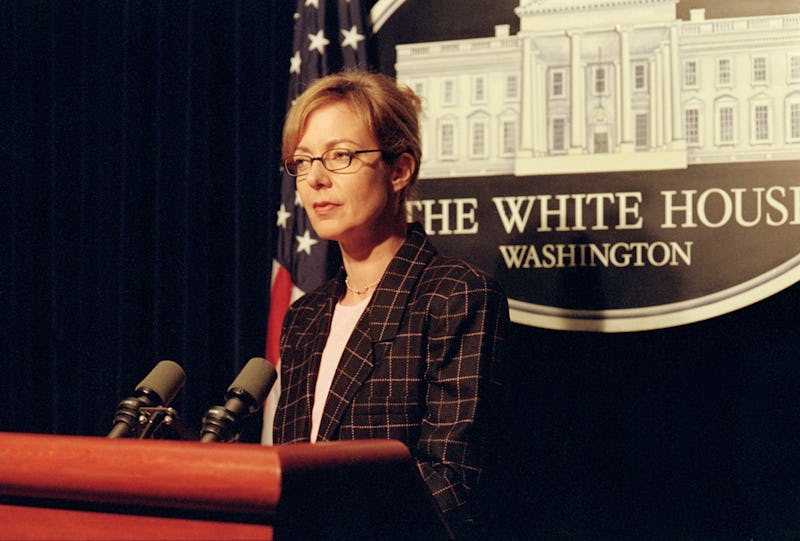 Warner Bros. TV
"You're so tall." It's only three words, but it can inspire a whole lot of baggage. As a tall woman (5'10" to be exact), I know how frustrating it is to be constantly reminded of your own physical being and how it's different than that of the people around you. Being tall comes with expectations about what you do (mostly athletics, which never applied to my gangly existence), who you love ("I know a really tall guy you should meet!"), and how you dress (heels are usually a no-go). Of course, there are perks (a closer vicinity to higher shelves, for one), but overall, it can be a bit of a burden — which is why these pop culture moments featuring tall girls matter so much.
Representation for women of all colors, shapes, and sizes is crucial. Many female experiences held by women of color, plus size women, and other marginalized female groups get far too few images that speak to their truth. As such, it's a huge deal when pop culture includes moments that honor our differences and make us feel beautiful, whether in the form of famous women talking about their insecurities. beloved TV characters getting real about owning who they are, or rom-coms ignoring the traditional ideals of femininity.
Whatever your distance from the ground, everyone can relate to feeling discomfort about who they are or awkwardness about how to accept it. But the representations in media below, whether through intentional dialogue or those in the spotlight merely being themselves, have allowed women like myself to feel empowered and reach new heights.