12 Things Every Good 90s Pop Concert Had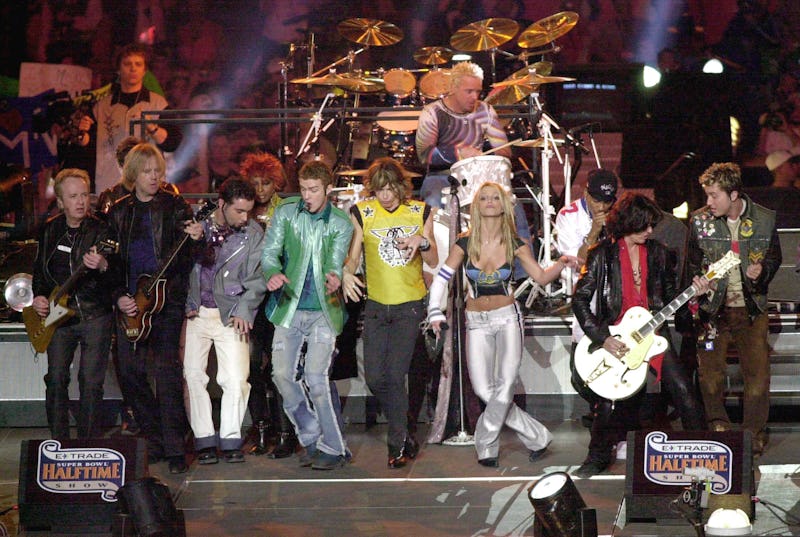 Doug Pensinger/Getty Images Sport/Getty Images
It was in the days of training bras and crimped hair that I started refining my musical tastes beyond what my parents listened to, and that led me to a life supersaturated in Backstreet Boys and Spice Girls merchandise. The true marker of adulthood, thought, was getting to see my heartthrobs and heroines live; I couldn't cheat with YouTube then. Concerts were a truly special occasion, and they often came with a few delicious things that every good '90s pop concert had.
Now, I want to be very clear that the early aughts of the '90s were more grunge and alternative focus. More flannel, more crowd-surfing, more unwashed hair. It was very much akin to what I'm seeing in modern day Brooklyn, and the kind of shows that adult me would've killed to be at. But those were not, my friends, the kind of shows that little me ended up going to, mainly because Kurt Cobain died while I was still a toddler.
No, we're focusing hard on the later TRL-loving side of the '90s. The boy bands, the girl groups, the bleach blonde pop starlets. The concerts from your pre-teeny-bopper days, and what was characteristic of that now-nostalgic era. Scroll down and relive it all.