12 Thoughts You Only Have If You're In The Wrong Relationship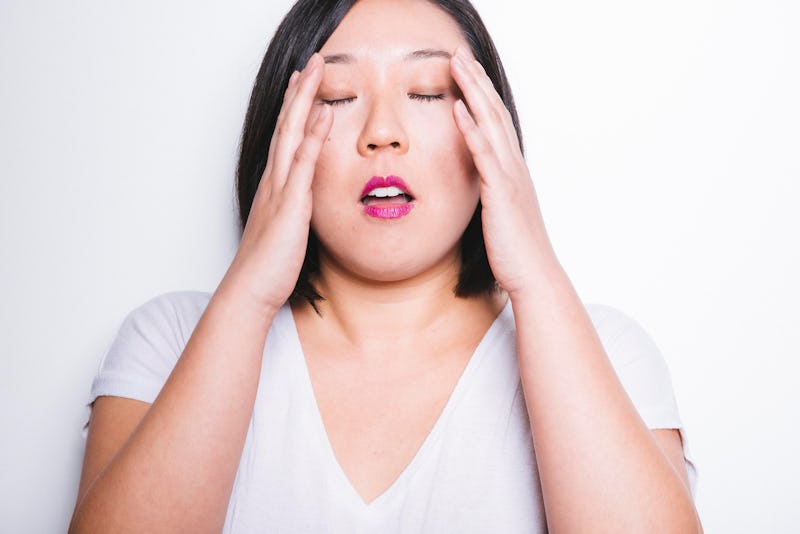 BDG Media, Inc.
Dating is hard, and finding the right partner can be even harder. Once you find someone you're pretty compatible with, it's easy to settle into the comfort of that relationship. That's why it can be difficult, and take a long time, to recognize the signs you're in the wrong relationship.
We still hear people joke about how oppressive commitment is, comments about getting home to the "ball and chain". Many think this is what relationships are supposed to look like, but it's not. Anita Chlipala, LMFT and author of First Comes Us: The Busy Couple's Guide to Lasting Love, often sees clients who don't realize that relationships aren't supposed to feel like a prison.
"People think 'well this is the way a relationship should be,' or they didn't know it could be any better," Chlipala says. "People buy into the 'shoulds'. Like 'I should move into the suburbs', or [think] 'well, my life is over', and I don't think that has to be the case."
When talking to singles about dating, Chlipala encourages finding a "good fit" not a "right fit".
"Sometimes people think there's this one person out there for them, or there's this right person, but I think there's multiple people who might be a good fit, so it kind of expands your dating pool or your options," Chlipala says.
Here are 12 thoughts you may have if you're in the wrong relationship, according to experts.