9 Differences Between Accepting Your Partner & Tolerating Them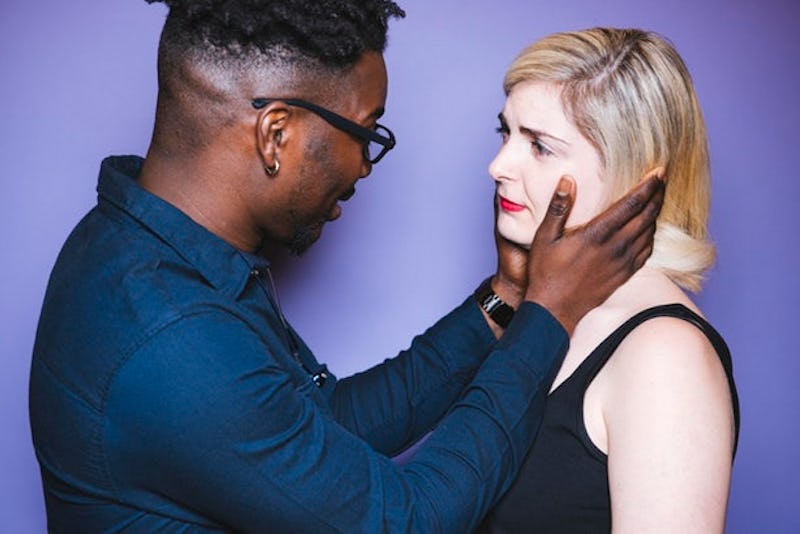 BDG Media, Inc.
Regarding romantic relationships, you may accept certain traits about your partner while only tolerating others. Of course, it helps to understand the differences between accepting and tolerating your partner in order to make the differentiation.
"When we tolerate behavior, we are still angry, frustrated and resentful about it," Kim Olver, MS, LCPC, NCC, BCC, founder of The Relationship Center, and author of Secrets of Happy Couples, tells Bustle. "However, when we get to acceptance, all the negativity falls away — there is no frustration, anger, or resentment." She says that when you accept your partner as-is, or a certain thing about them, you feel like this: "I accept this thing is a small part of the bigger package that is you. I realize it is working for you, and I accept it as an integral part of who you are and I don't want you to change it."
For example, she says that, in a couple where one person is a spender and the other is a saver, the toleration of the saver is their partner's spontaneous, irresponsible spending, while the toleration of the spender is their partner's stinginess and inability to do anything spontaneously.
However, Olver works with couples to go from tolerating a behavior to accepting it, then even appreciating it. "When a person can get to look at the behavior that they were tolerating and understand how it provides them something positive, then the couple can actually go beyond accepting to appreciating that behavior," she says. "For instance, the spender comes to appreciate their partner's saving for the future and concern for security, while the saver appreciates their partner's spontaneity and enjoyment of life."
That said, here are some ways you can see that your partner accepts you, not just tolerates you.