13 'Charmed' Episodes To Watch Before The Reboot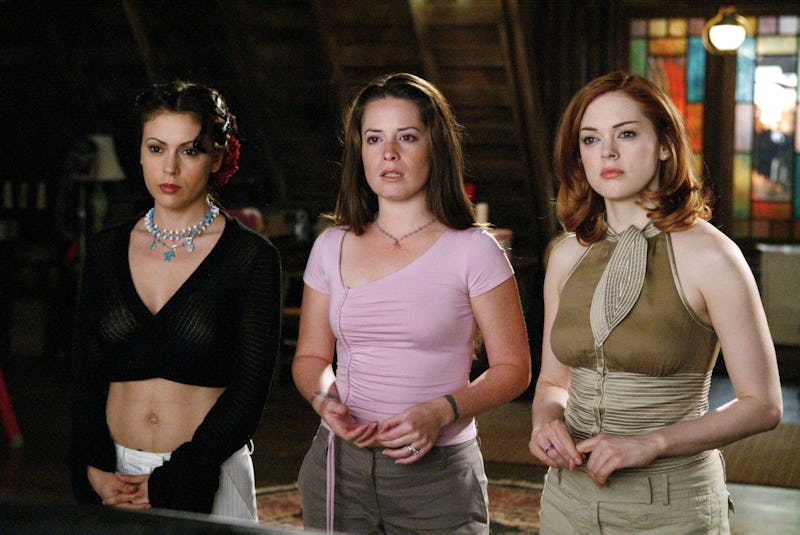 I've got to admit something here: I'm not super stoked for the Charmed reboot. The original series was good enough for me and I strongly feel I don't need another version — I think Charmed is great all on its own. That being said, a reboot is coming, which will not follow the mythology of the original series and will be set in the 1970s. But no matter what, I am a Charmed fan and I will inevitably take notice of this brand new edition of the show. Before the reboot premieres, I think fans should take note of these Charmed episodes to watch before the reboot.
The original Charmed had some seriously inspiring and sometimes pretty goofy episodes that deserve to be acknowledged. Reboots are all well and good, but fans should not forget all of the original reason we fell in love with '00s mystical goodnesses and their crop tops — Prue, Piper, Phoebe, and, yes, even Paige. Whether the Charmed Ones were going back in time, or unhappily hanging out in some alternate reality, or simply just facing off against the powers of evil (as one does), the original series is a must-see for the supernatural or girl power enthusiast — especially the episodes I'm about to delve into here. Get ready, y'all!