13 Scary Creepypasta Stories That Need To Be Made Into Horror Novels ASAP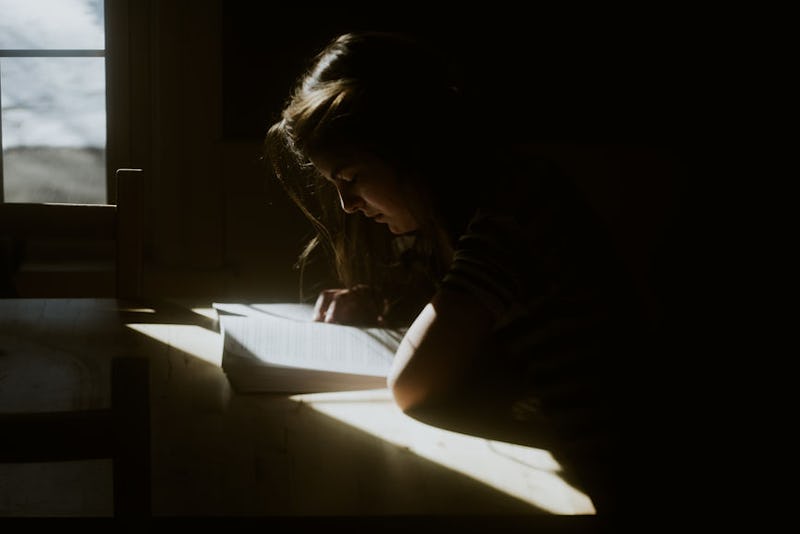 Léa Jones/Stocksy
Terrorizing the Internet since the early 2000s, creepypasta stories have the potential to become the next publishing craze, with books like Dathan Auerbach's Penpal and the anonymously published Slender Man capitalizing on web-based horror stories. For the list below, I've got 13 creepypasta stories that should be books, so read them and wallow with me in your hope for hardbacks.
Ever since "Ted the Caver" hit the web in 2001, many Internet users have been obsessed with reading and sharing spooky tales from fellow, faceless Internet users. Sometimes, those stories have managed to cross the barrier from cyber-fiction to real-world horror, as was the case in 2014, when two pre-teen girls stabbed a third friend in an attempt to appease Slender Man. It was a horrific crime and one that certainly doesn't reflect on the community as a whole. It also did little to dim the appeal of Slender Man, as the infamous creepypasta character featured in both a movie and a YA novel in 2018.
Some of the creepypasta stories on the list below have been the subjects of Channel Zero seasons, movies, and other media, and some have even been included in books as short stories, but none of them has been turned into a novel-length work of fiction yet. After reading these spooky stories, you'll see why they deserve to be books.