13 Fantasy Novels That Just Might Make You Believe In Magic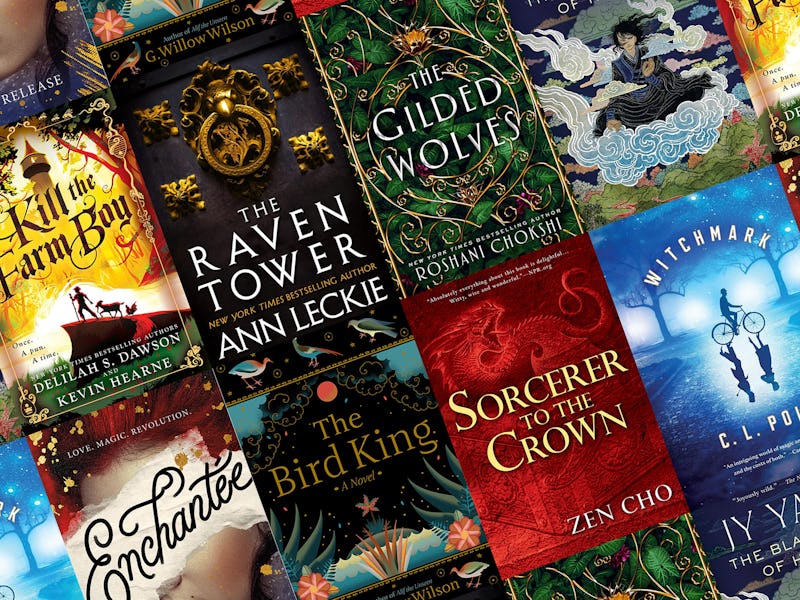 Spring is just around the corner, and we could all use a little more magic in our lives. I've got 13 charming, new fantasy books you should read this spring, so make a little room on your nightstand or picnic basket, OK?
At a time when chaos and uncertainty threaten to explode in our faces every day, fantasy can both provide the ultimate escape — and provide a place where you can work through some of the more frightening aspects of real life. Feel-good fantasy titles provide us with lovable characters and idealized locations that we want to return to, night after night. Even darker fantasy novels have something to offer readers of bleak days, however. It has always been a genre that has reflected the complexities of the real world.
No matter why you want to pick up a new fantasy novel this spring, the 15 titles on the list below will meet all your needs, and then some. I've tried to pick a lot of feel-good titles, but there are a few books from darker subgenres here, for those who want them.
Check out my recommendations for the charming, new fantasy books you should read this spring: