13 Things To Keep At Your Desk To Stay Healthy This Flu Season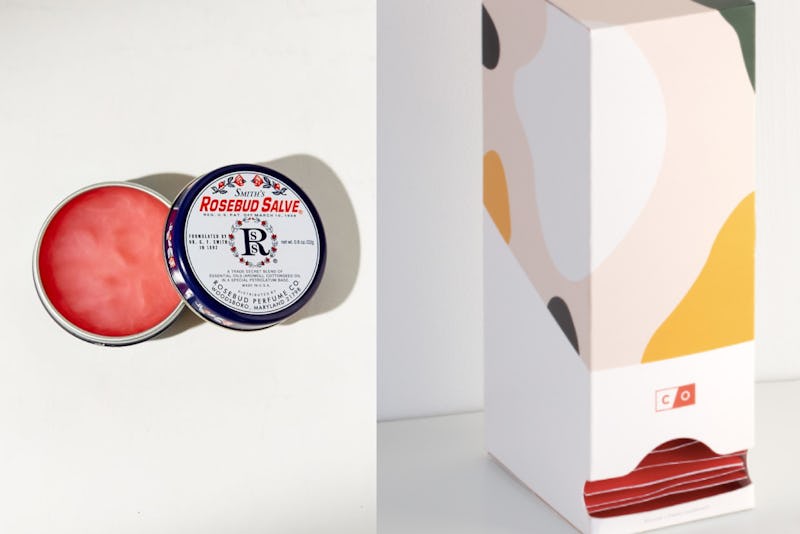 Urban Outfitters/Care/of
Protecting yourself from the flu largely comes down to getting the flu shot and staying at home when you're sick. But you still have to go into the office during flu season, and unfortunately not everyone is cognizant enough to follow these two key pieces of advice. In that case, stocking up on important flu season supplies can help you feel more calm and prepared when your immune system's least-favorite season hits.
Before buying any supplies, your first order of business if you're able should be getting the flu vaccine, which not only can help prevent many strains of flu, but also prevent the flu from being more serious if you do end up getting it. If you've already checked that box off your to-do list, however, then it's time to start thinking about how to prevent the flu in a proactive way.
There are things you can do at home to prevent the flu, like getting lots of sleep and having a solid exercise regimen. While some travel-sized flu essentials are important for preventing the flu on your commute, you can develop a more serious stockpile of flu season supplies for your desk at work. Plus, a lot of these items aren't just practical — they're little self-care items to feel better about yourself and your health during a time of year (and a world) where a lot of stuff may feel out of your hands.
None of these flu season items are particularly pricey or hard to come by, but all play their little part in making you less stressed, and more prepared, when flu season comes to your office. Here are 13 things to keep at your desk for flu season.