13 "Gross" Things You Can Do To Make Your Immune System Stronger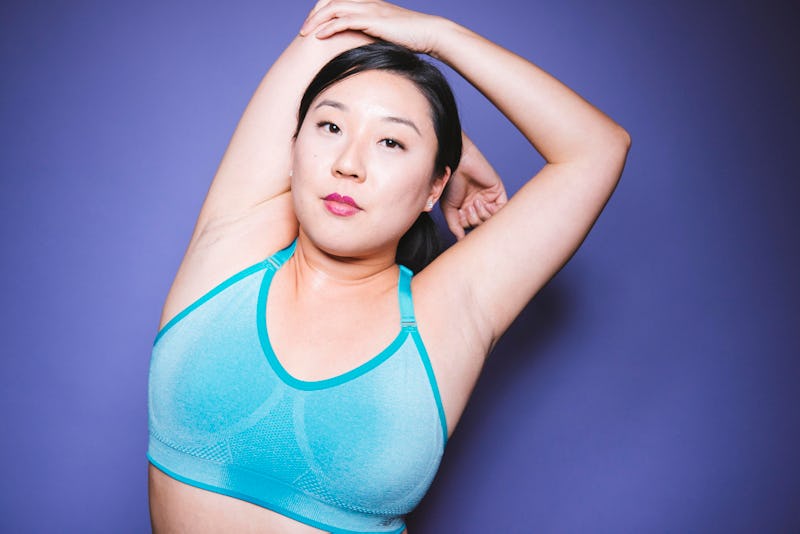 BDG Media, Inc.
There are so many things you can do to boost your immune system, as a way of keeping your body as healthy as possible. The go-to advice here usually includes sleeping well, eating well, and keeping your stress levels in check. But there are also a few "gross" things you can do to be healthier, too. And they all involve boosting your immunity.
"The immune system is composed of cells and organs that help prevent and fight infection," registered dietician Ysabel Montemayor, tells Bustle. "It is important to strengthen it to lower the chances of getting sick." And in some ways, this includes exposure to dirt, germs, and other nasty things.
"Many believe that more bacterial exposure may strengthen the immune system because the body learns how to protect itself from those bacteria," Montemayor says. "Due to this belief, some may develop 'gross' habits, such as washing your hands less often."
While that's true, to a degree, it's important to proceed with caution. "Although increased bacteria exposure may play a role in strengthening immunity, it could also be very dangerous," Montemayor says. "Poor hygiene can spread and expose you to dangerous bacteria, increasing the risk of infections."
There are plenty of ways to boost your immune system that don't involve contacting germ-covered surfaces, if that doesn't sit well with you. Again, getting plenty of rest, eating healthy and colorful foods, and managing your stress levels can help keep you healthy, too — as well as a few of the more "interesting" tips below.