13 La Croix Pairings That Will Impress Even Your Fanciest Guests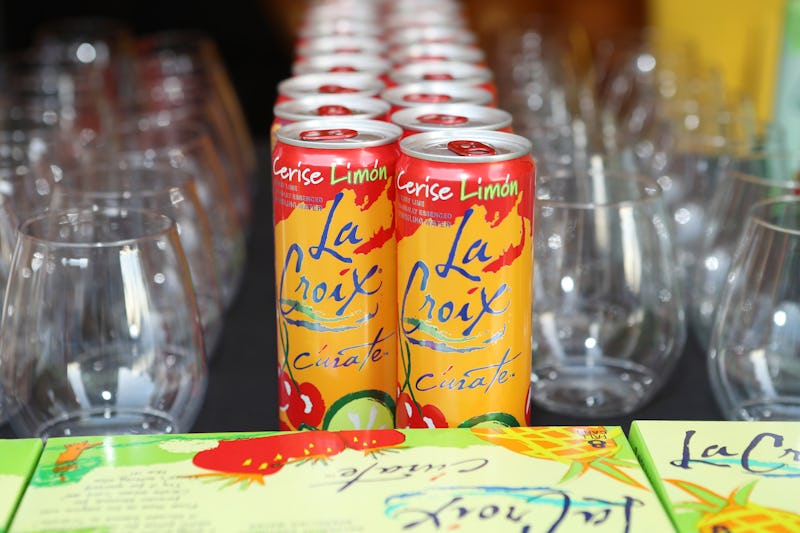 Randy Shropshire/Getty Images Entertainment/Getty Images
Summer is officially here, which means it's officially La Croix season. If you've been on the internet ever at any point in the last year or so, you know what La Croix is: A much-beloved sparkling water with a bevy of fruit flavors to choose from. And I don't know about you, but for me, La Croix's semi-dry, not-quite-sweet taste always makes me hungry. Luckily for me, there are literally endless La Croix food pairings out there, and I've got a roundup of combos that are so delicious they'll impress even your fanciest friends.
As this rock star of a tweet puts it, "La Croix taste like if you were drinking carbonated water and someone screamed out loud the name of a specific fruit in the other room." La Croix is not super strongly flavored, but there's more than enough to build flavor pairings. Considering La Croix has become a kind of iconic millennial drink (the kind of thing some folks start doing ironically and then just end up doing), if you're hosting a party this summer, tossing out some gourmet AF La Croix and food pairings is sure to be a crowd pleaser.
Whether you're having people over for a night of Netflix or you're hosting a rooftop party, these pairings will wow your guests — and make them wish they'd thought of 'em first.