13 Movies About Cults You Can Stream Right Now, From 'Holy Hell' To 'Messiah Of Evil'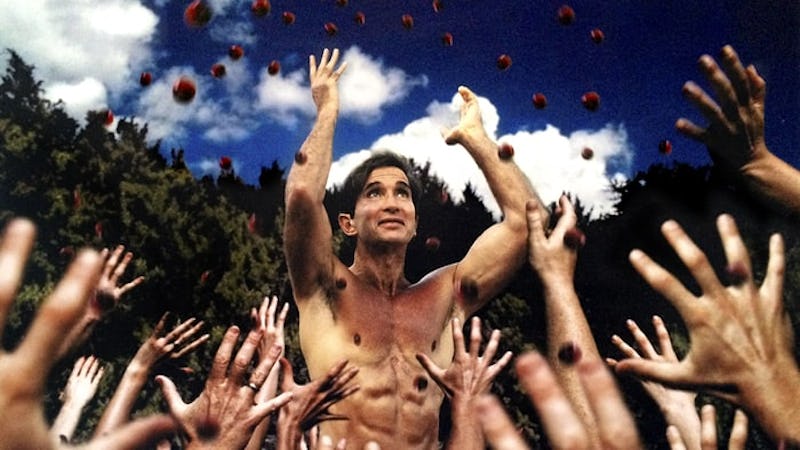 Sundance Institute
Excitement's growing for the latest Netflix series Wild Wild Country, a deep look at the bizarre true story of the cult behind America's largest bio-terror attack. The series won't hit Netflix until March 16, so to get you primed and paranoid, here are 13 movies about cults you can stream right now.
Wild Wild Country's six episodes examine the incidents surrounding the Rajneeshee commune following its purchase of and resettling to an enormous plot of land in Oregon. The neighboring small town of Antelope suddenly had an entire adjacent population, with a compound that included its own mall and hotel. Locals weren't happy with their new neighbors' weird ways, campaigning and threatening to get them out of their area. When a bomb went off at the Rajneeshee hotel, everything escalated.
Fearful of further attacks, the Rajneeshee formed an ironically-named Peace Force, a trained and armed guard they claimed was necessary only due to constant threats of violence from the townspeople. Tensions increased as the Rajneeshee took over Antelope by outvoting locals, leading up to the aforementioned bio-attack.
Despite the phrase conjuring up images of films like Contagion or World War Z, the actual attack used salmonella, dumped in condiment stations, sprinkled over salad bars, and spritzed on surfaces. That's not to say it wasn't serious; 751 people fell ill, and 45 were hospitalized. Slate reports that when the government investigated the compound, they found a fully built bioterror lab, and discovered the original plan was to use Salmonella typhi, aka Typhoid Fever, a far deadlier strain.
What's truly frightening is several of the films here show other cults who planned similar, or even larger-scale attacks. Many were aimed at the cult itself, like the tragedy of Jonestown, or the morbid mass-suicide of Heaven's Gate. Each of these movies is a fascinating peek into the mindset of those willing to lose their identity to a larger mentality.