13 Historical Fiction Novels That Will Help You Escape To Hawaii, Madrid, And Brazil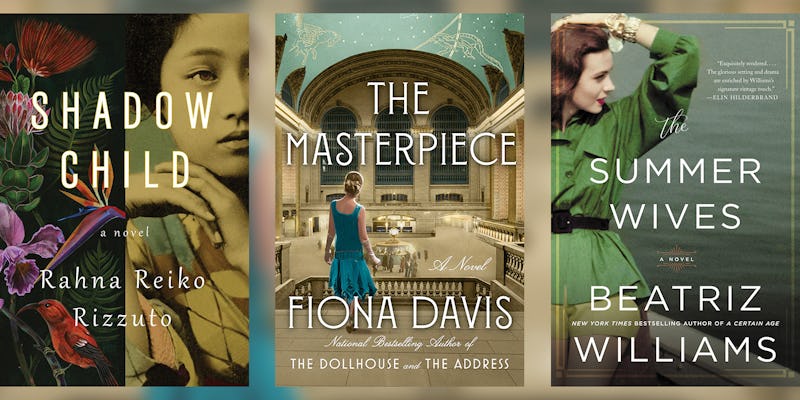 The sun is shining, the weather is warm, and I'm looking to escape the rest of the world for a little while. It's one one thing to take a social media break and chill out on the obsessive news reading, but if you're toting along a book set in current times, it's pretty much guaranteed that you won't get those same escapist feels you might if you picked up a juicy new historical fiction book. Sure, many of these books are filled with their own specific political and social dramas, but the best part about them is you get to indulge in the all of the page-turning drama with none of the IRL personal investment — which, if you're anything like me, is exactly what you're looking for from your TBR this summer.
The 13 books below are all new historical fiction novels set in various time periods, and have tons of romance, family drama, coming-of-age plots and interesting tidbits about times gone by. If you want to get lost in the season, forget about whatever is trending on Twitter or splashed across the front page of the New York Times for a while, these books might just be exactly what you need.