The Most Heartbreaking Celebrity Deaths Of 2016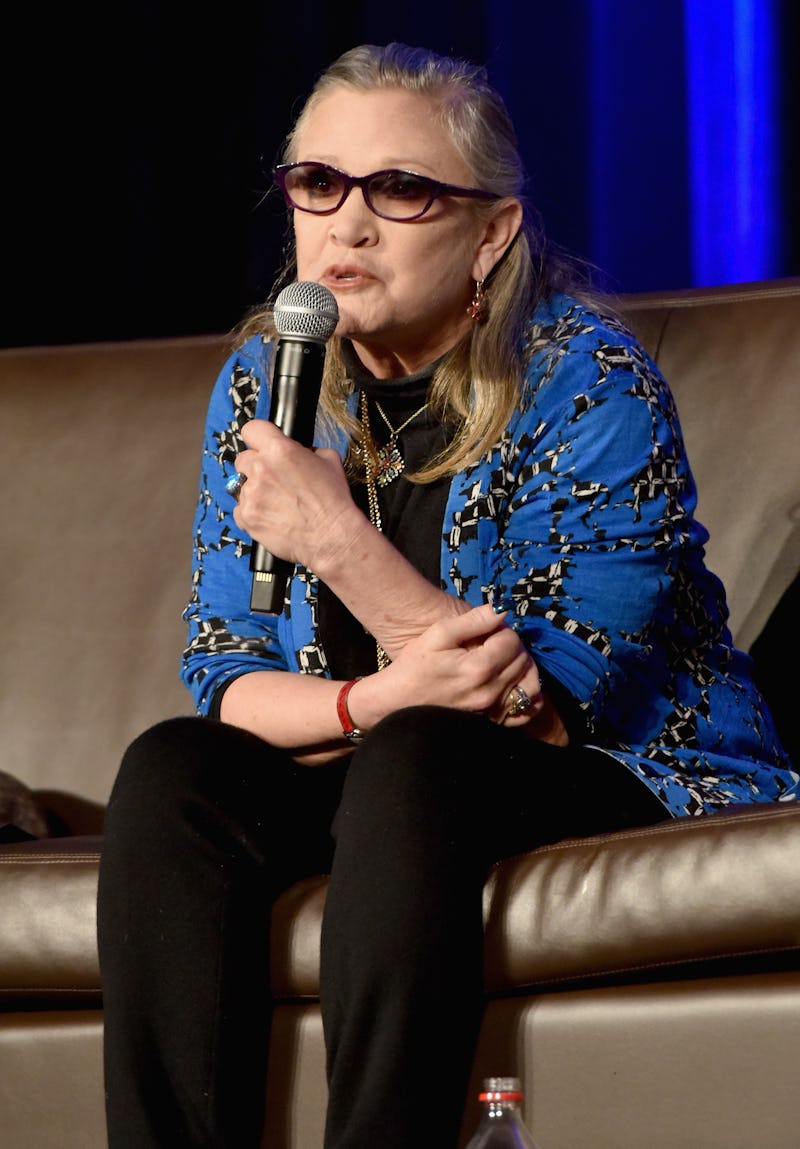 Daniel Boczarski/Getty Images Entertainment/Getty Images
While it is inevitable that the world will lose pop culture icons every year, it seems like 2016 had more than its fair share of celebrity deaths. 2016 was the year we lost too many celebrities, and most of them way too soon and too unexpectedly. While there is never a "suitable" time for a loved one to go, it's even more tragic and painful when that person still had so much more life left to live, or when the person was so beloved by the world over that their loss feels like a huge hole in the world of pop culture.
From losing music icons like Prince, David Bowie, and Glenn Frey of the Eagles, to daughter Carrie Fisher and mother Debbie Reynolds just one day apart, fans all over the world, across all different fandoms, have been in mourning this year. Below are some of the most heartbreaking celebrity deaths of 2016, made to honor those lives lost and remember the stars gone too soon. The stars may no longer be here, but their legacy — the art they've created; the television, movies, and music they've given to the world — will live on forever. Rest in peace.
1. Christina Grimmie
Christina Grimmie was just 22 years old when she was shot and killed by a gunman, who then shot and killed himself, while meeting fans after a concert in June.
2. Carrie Fisher
The iconic Star Wars actor passed away the day after Christmas after suffering a massive heart attack on an airplane before the holiday.
3. Debbie Reynolds
Heartbreakingly, Debbie Reynolds died just one day after daughter Carrie Fisher passed. The Hollywood icon was 84.
4. Prince
The Purple One succumbed to an opioid overdose in April.
5. David Bowie
Pop icon David Bowie died in January after a long battle with cancer.
6. George Michael
The Wham! singer died on Christmas Day. So far, the results of his autopsy have been deemed "inconclusive."
7. Alan Thicke
Just two weeks before Christmas, Alan Thicke died suddenly of a ruptured aorta after collapsing while playing hockey with his son.
8. Zsa Zsa Gabor
Zsa Zsa Gabor had lived to an astonishing 99 years old when she passed away in mid-December. Devastatingly for her family, one of her sons died in a motorcycle accident just one week later.
9. Alan Rickman
The beloved actor and Harry Potter star died of cancer in January.
10. Glenn Frey
The Eagles guitarist died at age 67 after complications from "rheumatoid arthritis, acute ulcerative colitis and pneumonia," the band said in a statement.
11. Abe Vigoda
Rumors about Abe Vigoda's death have been swirling since the 1980s. Sadly, the veteran actor really did pass away this year, making it to the bold age of 94.
12 & 13. René Angélil & Daniel Dion
Celine Dion lost the love of her life when her beloved husband of almost 20 years died of cancer this year. In tragic news, her brother Daniel, passed away only days later.
Here's hoping the families and fans of these beloved celebs have a more peaceful 2017.