13 Of The Strangest 'Bachelor' & 'Bachelorette' Dates Because They Can't All Be Winners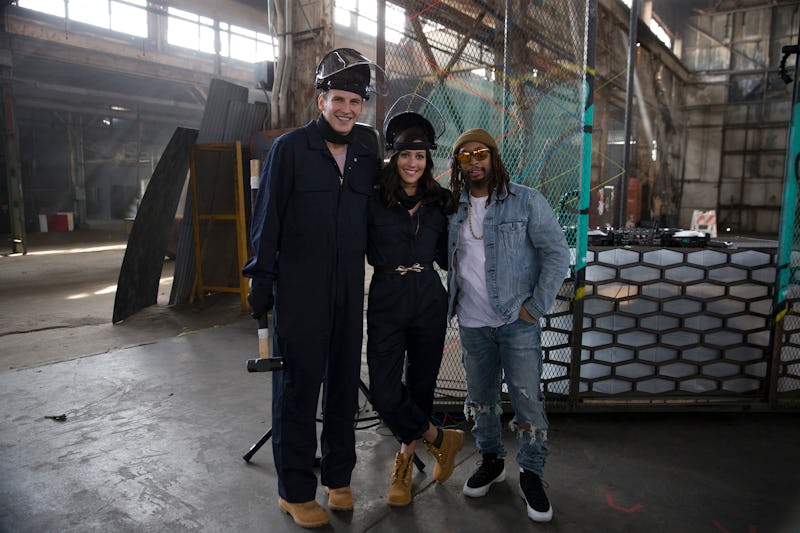 Paul Hebert/ABC
With its group dates and forced engagements, the entire premise of The Bachelor franchise is bizarre. So is it really any surprise that so many of the dates featured on the shows are just downright odd? The strangest dates from The Bachelor and The Bachelorette highlight how difficult it is to plan interesting dates that will captivate audiences week after week. And while you have to give the ABC reality TV franchise some credit for its ingenuity in the date department, many of these weird dates prove that less is more when it comes to finding love.
Whether you're on a group, two-on-one, or one-on-one date, no one is safe from bad dates on The Bachelor and The Bachelorette. Becca's current season of The Bachelorette has shown that the dating show loves to put the contestants in awkward situations under the guise of romance. Her contestants had to perform painful variations of "Danke Schoen" at Wayne Newton's Las Vegas show. And even something as simple as being serenaded by a quasi-famous musician turns strange when the Bachelor or Bachelorette and their date are forced to slow dance on stage in front of a crowd. But, as devoted fans know, these perennial date favorites are just the tip of the uncomfortable iceberg when it comes to The Bachelor and The Bachelorette.
As Becca's season enters into more serious territory, the dates should also become more seriously romantic. But this list of some of the strangest Bachelor and Bachelorette dates reminds you that a poorly planned date can happen at anytime.