13 Things You Need To Know About The Family Separation Policy But Were Afraid To Ask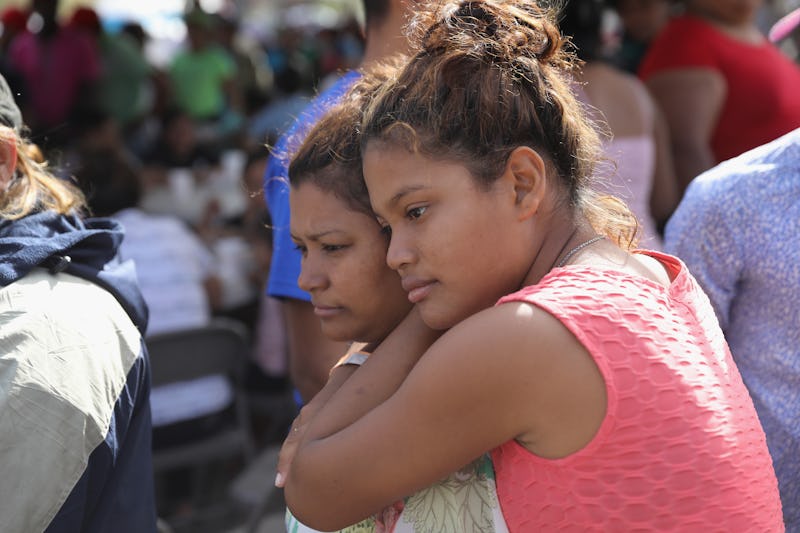 John Moore/Getty Images News/Getty Images
The Trump administration's immigration policy to separate migrant children from their parents continues in full force, with some 2,000 kids taken by the U.S. government from mid-April to the end of May alone. There are no numbers on current separations, but visits by Democratic lawmakers and journalists to detention facilities near the border make clear the "zero tolerance" policy is still going. Here you'll find answers to all the questions about immigration and family separation you were too afraid to ask.
Some of the outrageous details have been widely reported, but these are not necessarily the details that you need to know. The real predicament many immigrants find themselves in includes forced separation from their children or parents, being detained in actual cages, and difficulties reuniting once they're released or deported. And President Trump has tried to feed misinformation about the policy to the public.
Until recently, there were more questions than answers about Trump's immigration policies. But now that lawmakers and journalists have been given access to detention facilities, a lot more is clear. Here is a look at what you need to know about what's happening in the United States right now — and what you can do about it.