Why Beyoncé's 'Lemonade' Won 2016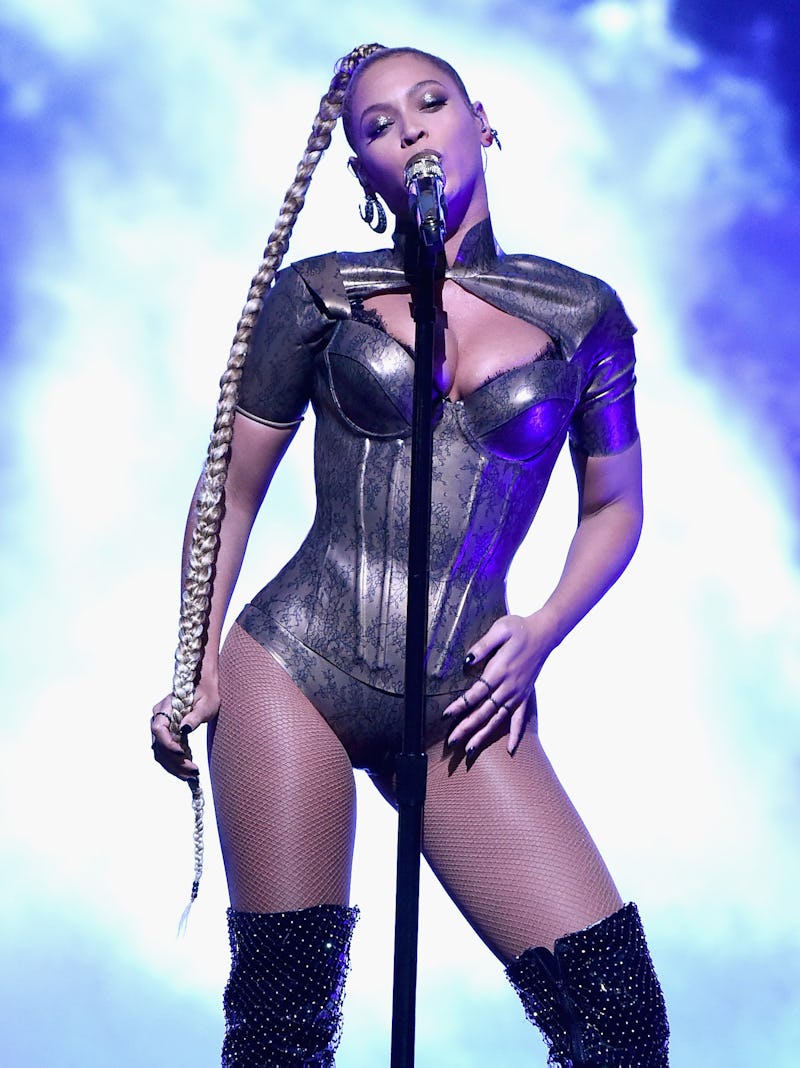 Theo Wargo/Getty Images Entertainment/Getty Images
Now that 2016 is coming to a close, we can probably all agree that it was a rough year for most people. But something very positive did come out of it, and that is the gift Queen Beyoncé bestowed upon us last spring: Lemonade. In just 12 tracks and a visual album that ran just over an hour, she took millions of people by surprise who tuned into her HBO special with no idea what to expect. A lot of great music came out this year, but Beyoncé's Lemonade won 2016, and there's no doubt in my mind it will remain relevant for years to come.
When it first aired in April, all I could think about (or listen to) for weeks afterward was Lemonade. If I wasn't constantly changing my mind about which song was my favorite, I was obsessively trying to figure out which details in Beyoncé's lyrics might actually be reflecting her real life. And it wasn't just me — according to what those I follow on social media were talking about during that time, it was pretty much everyone. Not many albums hold the kind of power it takes to dominate a conversation like that, but this one did.
Here's why Lemonade is the most important album of 2016, just in case just listening to it wasn't enough to convince you.
1. Lemonade Received Nine Grammy Nominations
And these were big nominations. Not only did it receive a nod for Album Of The Year, but "Formation," its first single, is also up for Record Of The Year. It's safe to say that with those odds, Beyoncé definitely isn't going home empty handed come February.
2. Over 1 Million Copies Have Been Sold
Even more impressive? Lemonade hit that record in June, less than two full months after its debut.
3. The Formation Tour Grossed More Than $210 Million
According to Billboard, the tour pulled in over $250 million, which included more than 2.2 million tickets sold. That's a lot of Beyoncé fans, and a lot of people who likely know all the words to every track on Lemonade.
4. The HBO Special Produced 4.1 Million Tweets In 48 Hours
If you were freaking out about how epic Lemonade was when you watched the premiere, you were not alone. Entertainment Weekly reports that in the two day period before and after it hit HBO, 450 tweets a minute rolled in to discuss it, a figure that is truly hard to fathom.
5. It Was Nominated For Four Emmys
Unfortunately, it didn't win any, but it totally should have — and it's still important that Lemonade was even nominated.
6. That VMAs Performance, Though
I will always be grateful to this album because it gave us this.
7. It Couldn't Even Be Taken Down By A Copyright Lawsuit
Earlier this year, Beyoncé and Lemonade were accused of copying a short film, but her motion to dismiss was granted.
8. The Memes It Inspired Are Outstanding
Give this list a gander and you'll understand what I mean.
9. Rolling Stone Agrees
Earlier this month, the legendary music magazine named Lemonade their album of the year.
10. It Helped Power A Political Campaign
In November, Beyoncé performed at a pre-election rally for Hillary Clinton, complete with a pantsuit. Clinton may not have won, but the way Beyoncé stood behind her and the feminism that both she and Lemonade inspired will never be forgotten.
11. It Debuted At Number One On The Billboard 200
Because of course it did.
12. And It Set A New Record For The Chart, Too
According to Billboard itself, Lemonade made Beyoncé the first artist to ever have her first six albums debut at number one. Impressive!
13. It Was Streamed 115 Million Times On Tidal
And considering the fact that basically nobody I know actually subscribes to Tidal, that's impressive, too. But it's not exactly surprising that Lemonade would set new records for streaming, now is it?
Well done, Beyoncé. In a year that often felt like a cruel joke, there's the light that is Lemonade, and months later, it's still in regular rotation in my car and in my iTunes library. Whatever Bey follows this up with is going to need to be huge, but after what she pulled off with Lemonade, I don't doubt she can do it for a second.