Pack One Of These 13 Beachy Books For Your Labor Day Trip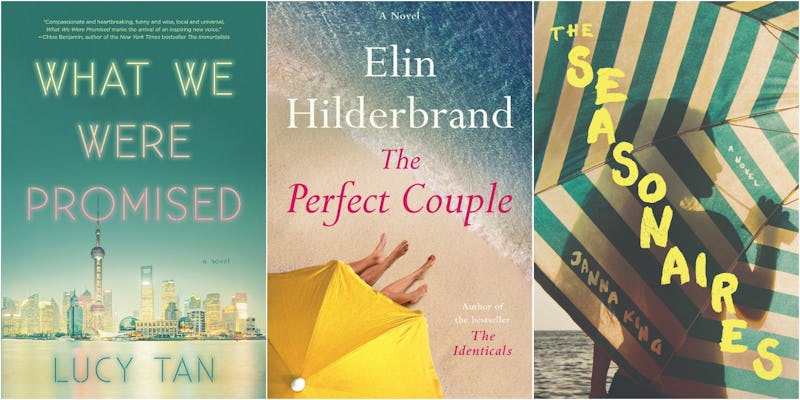 Labor Day is just around the corner and with that, we've got to bid an unofficial farewell to summer. While I love autumn intensely, and can't wait for cool, crisp days, colorful leaves, and fall activities, there is always something melancholy about saying goodbye to the slower summer months. But thankfully, I've got one last long weekend to head down to the beach, lay out by the pool, have a picnic in the park, and, of course, fit in some last-minute summer reading. If you've been slacking on picking up some seasonal reads the past three months, now is the time to lose yourself in some sunshine-laden, summer-set, beachy reads before the cozier nights of fall come creeping in.
Below are 13 books that were all released this summer, and which are set in the season and dabble in some of its biggest delights. Think beach days and ice cream cones, summer weddings and road trips, and more summer flings than your heart will be able to handle. And there's something here for everyone, from YA contemporaries to thrillers, historical fiction to literary fiction. Whatever summer memories you want to indulge in this Labor Day, these books will have you embracing the final few days lazy days of hot weather, and finishing up your summer reading goals with a flourish.