13 Quotes About Gratitude To Use In Your Thanksgiving Toast This Year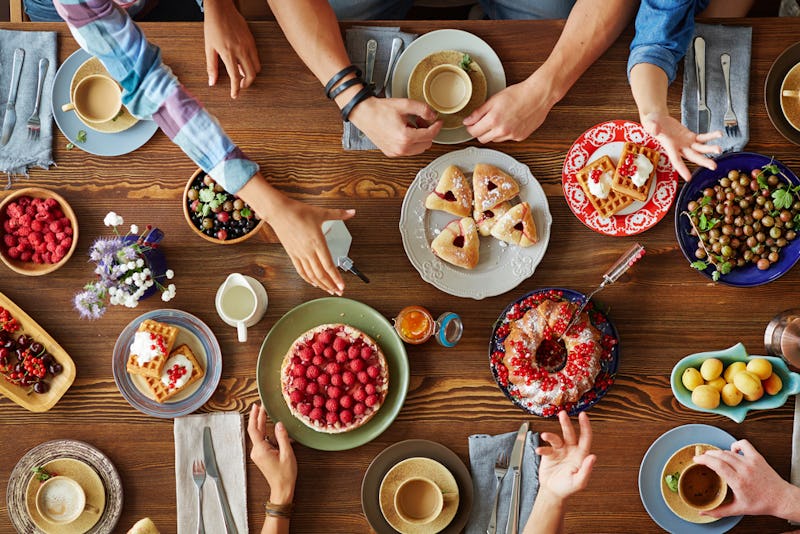 Pressmaster/Shutterstock
When it comes to holidays, Thanksgiving is one of the coziest of them all. First, it takes place before the wild gift-giving rush, allowing us to actually relax and veg out without the impending holiday burnout. And even though it's usually chilly on Thanksgiving, the return of cool weather can be pretty exciting. (Don't quote me on that come February, though.) Basically, this time of the year tends to inspire some seriously cozy vibes, especially when it comes to thankful toast and speech ideas for Thanksgiving 2018. After all, with the right quotes, phrases, and words, you can make all of your loved ones feel warm and fuzzy inside.
Even if you're not one to give speeches and toasts, you can still use these sayings. They double as wonderfully festive Instagram captions for Thanksgiving. Or, if you're like me and adore holiday crafts, you can print out a quote and create a DIY Thanksgiving table centerpiece. It's an easy way to express gratitude without having to speak with all eyes on you.
But hey, some people have a knack for giving toasts and speeches at social gatherings. If this sounds like you, check out this list of thankful toast and speech idea starters. Hopefully, you will find one that speaks to you and your loved ones. And, as always, feel free to incorporate inside jokes into your toast or speech. It's a wonderful way to inspire merry and happy feelings — just like Thanksgiving should.
Read on for 13 grateful toasts and speech ideas for Thanksgiving 2018.