13 Ways 'Charmed' Shaped My Life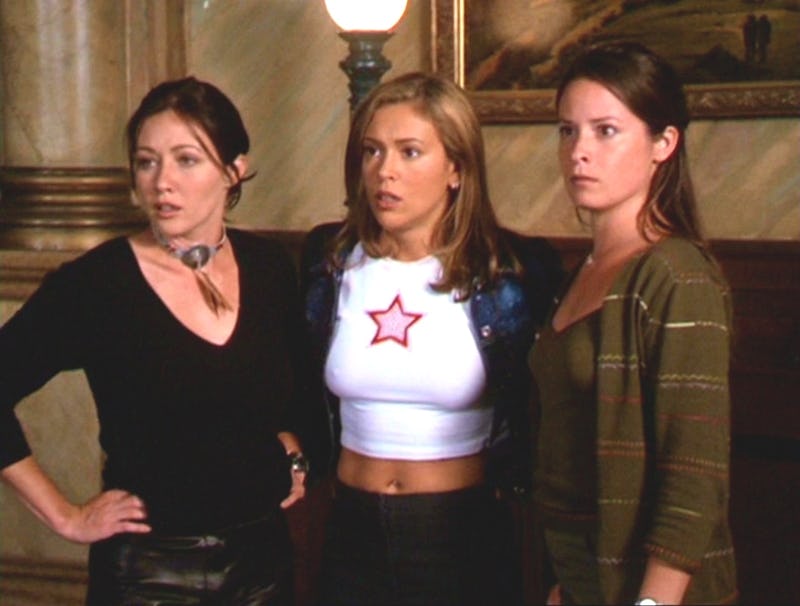 Television practically raised me. I mean, my parents, sister, a variety of aunts, and an extended family had a hand in things, too, but I really feel that television — specifically the supernatural, women-led series Charmed shaped my life. The exploits of the Charmed Ones — Prue, Piper, and Phoebe — with the added bonus of Paige — truly help craft my views of womanhood and the world. With the glorious news that the lives of more children (and some adults) will be able to soon enjoy a rebooted version of Charmed, it feels good to take a look back at just what it was that made the witchy '00s series so inspiring for young people like myself.
Some may scoff that Charmed was just a fluffy show which went on for way too many seasons with incredibly cheesy moral themes. And the camp can't be denied. But at the same time, it also can't be denied that said campiness is incredibly enjoyable. When the world isn't fair, Charmed can be. For the most part, the good guys always win, which is the sort of positive storytelling I can get behind every now and again.
Charmed shaped me into the supernatural-loving, belly-shirt wearing bad*ss I try to be today and I wouldn't take that back for anything. Here are the ways I feel Charmed has shaped my life — and maybe yours, too.