13 Workouts You Can Do With Your Dog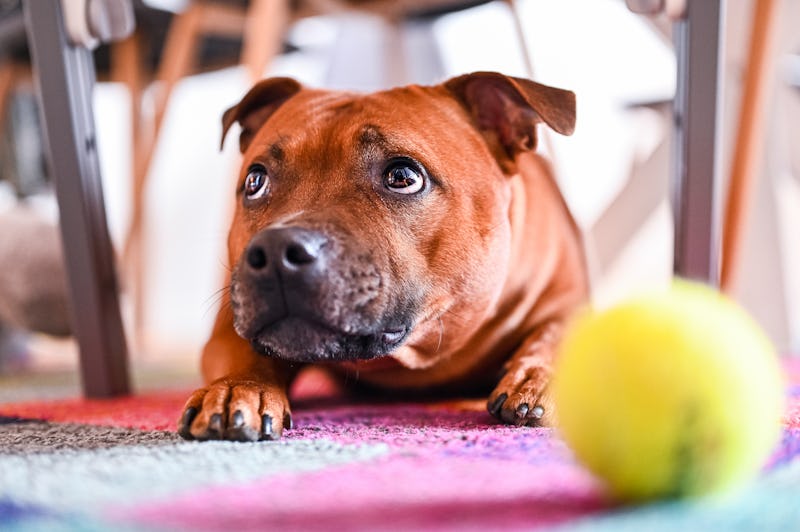 Gustav Stening/Moment/Getty Images
Whether you've had a dog for years or you just adopted a pup during quarantine, you probably know what a physical experience it is to have a furball pal. Maybe you have to carry your senior dog up the stairs, or maybe your service pup helps you navigate the world. No matter your relationship with your furry pal, working out with your dog will leave you both feeling great.
Exercising with your pup is a perfect storm of mental health benefits. As a personal trainer, I know that working out enhances your mood and helps de-stress you. As a new doggie parent, I can attest that when you add your dog into the mix, you're adding a bunch of silliness and taking away a lot of stress. Dogs increase your mindfulness by keeping you tuned into their antics rather than fixated on your latest mishap at work. Combining more focus on the present with more workouts maximizes happiness for both you and your fur friend.
If you're a new puppy parent, figuring out how best to keep your dog occupied can be a Herculean task. Working out together might be just what you need to stimulate your heart rate and your pup's mental and physical development all at once. From traditional playing to the most hilarious core exercises you'll ever do, try out these 13 exercises you can do with your dog for peak levels of joyful cardio and strength training.