13 Books Reese Witherspoon Has Recommended On Instagram This Year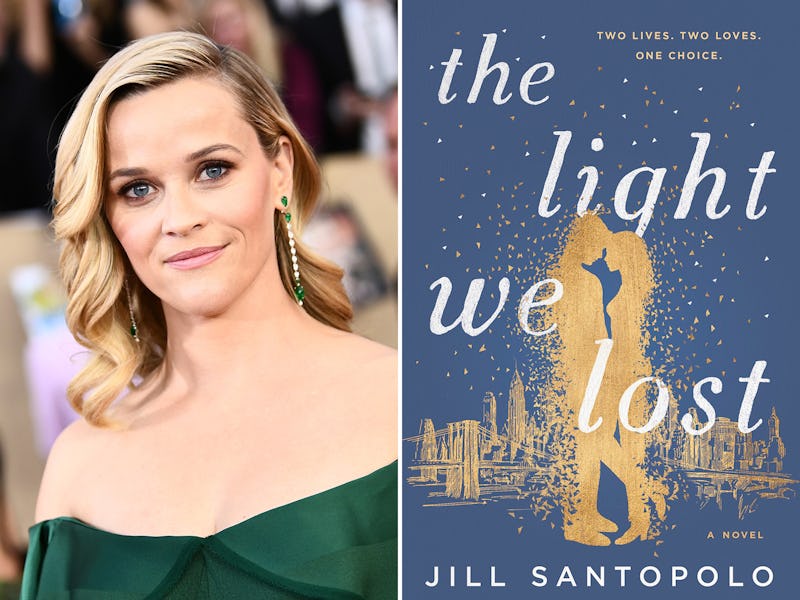 If you're already thinking about what to read once you finish Oprah's latest book club pick, don't worry, because there's another famous Hollywood book-lover with plenty of recommendations for you. For her book club's February selection, Reese Witherspoon has picked The Light We Lost, and it's just one of over a dozen books the Big Little Lies actor-producer has recommended on Instagram so far this year.
Out now in paperback, Jill Santopolo's The Light We Lost is the epic first love story of Lucy and Gabe, two ordinary individuals who found the extraordinary in each other's love. From the moment they meet as seniors at Columbia University, neither Lucy nor Frank's life is ever the same again: over the course of their relationship, both young adults learn what it means to follow your dreams, to fall in love, to sacrifice, to lose, and, ultimately, to survive. A remarkably poignant debut, The Light We Lost is the kind of heartbreaking romance fans of Reese Witherspoon's work will love. Trust me when I say, the actress, producer, activist, entrepreneur, and all around bookish badass knows what she is talking about when it comes to reading recommendations.
The Light We Lost by Jill Santopolo, $12.78, Amazon
Over the years, Reese Witherspoon has introduced her fans to new reading material through the dozens of book-to-screen adaptations she has acted in or produced, including Gone Girl, Wild, and Big Little Lies. But the famous bibliophile's love for all things literary transcend the silver screen and into her real, and online, life. Not only does Reese turn books into movies, she also uses her massive social media presence to promote reading by sharing her love of books in beautiful #bookstagrams. What started as a hashtag on Instagram— #RWBookClub — quickly turned into a fully-fledged online book club with over 342,000 followers who eagerly wait to see what Reese is going to pick each month.
Witherspoon doesn't just use her social media presence to promote her monthly club pick, though. The book-lover also shares titles by writers she admires, book recommendations from other authors she has worked with, and, of course, the source material behind the many book-to-screen adaptations she is involved in.
If you're looking for more titles to add to your TBR pile, then check out all of the books Reese Witherspoon has recommended on Instagram so far this year.