14 'Stranger Things' Halloween Decorations You Can Already Buy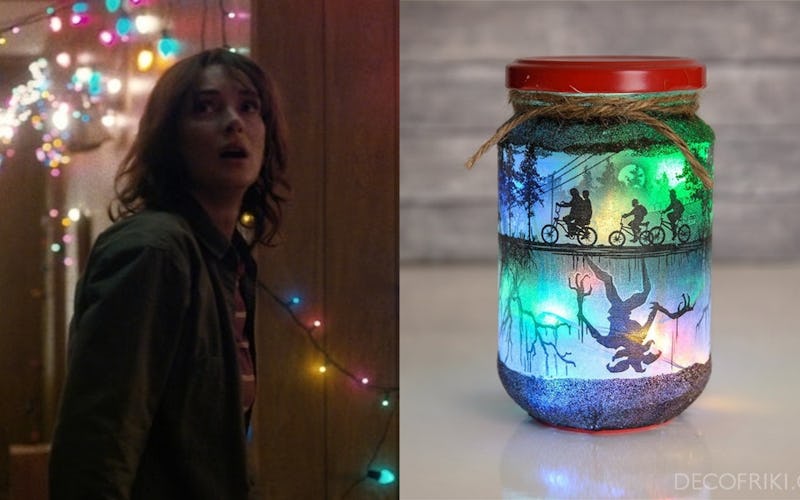 Netflix, Etsy
Did you leave your heart in Hawkins, Indiana? This year, bring the city to you. The spooky holiday will be here before you know it, and there's no time like the present to stock up on these 14 Halloween decorations Stranger Things fans can buy online.
There's nothing this show can't do. It even made nosebleeds cool. In fact, there's an Eleven candle that bleeds out of its nose as it melts. This would normally sound disgusting and unsanitary and even concerning. Like... you OK, fam? You got something dripping down your face.
But because it's from Stranger Things, we're all for it. Seriously. Bring on the nosebleeds.
To be very clear, any day is a great day for Stranger Things home decor. But there might be no better time to go H.A.M. than Halloween. Thankfully, the internet is packed with all kinds of strange goodness, from figurines and light switches to wall art and confetti. Yes, Stranger Things confetti. Throw it everywhere and never vacuum it up.
If you're a fan of the show and really want to level up your Halloween decorations this year, you're in luck, because below are 14 Stranger Things pieces of Halloween decor that you're definitely going to want to get your hands on.