14 Times Joe Came Hilariously Close To Getting Caught On 'YOU'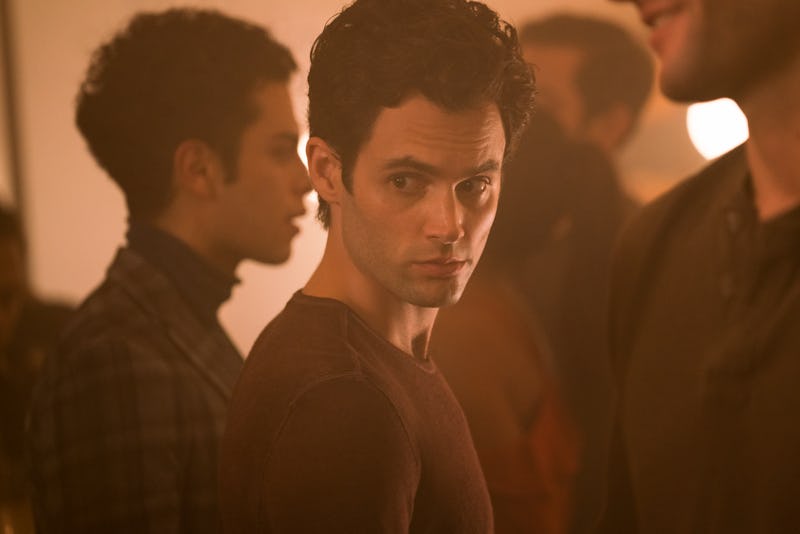 Courtesy of Netflix
Spoilers ahead for YOU Seasons 1 and 2. Joe Goldberg (Penn Badgley) is so handsome, charming, and loyal that he could get away with murder — and he does, multiple times throughout Netflix's YOU. Joe should have been caught at various points throughout the show's two seasons, but through a combination of luck, clueless detectives, and his own charisma, he's been able to walk free thus far.
It's baked into the premise of the show that even though Joe is a clear psychopath, some implicit part of you still wants to root for him, similar to the way viewers backed the deeply flawed Tony Soprano or Walter White. So when his ex-girlfriend Candace (Ambyr Childers) tracks him to Los Angeles — where he's been hiding out under the assumed name of Will — you kind of don't want her to blow his cover. After all, Joe has been working on being a better person; he actually locked someone in his creepy glass box and let them go! The restraint! The trust! It's like he's a new man!
Ultimately, though, Joe is an unequivocally bad person who uses love as an excuse to commit violence, and YOU does a lot to parody the problematic romantic tropes that we buy into as a culture. One of the more amusing ways it does this is through all the times Joe comes hilariously close to getting caught (like, so close that if someone so much as looked up from their phone, he would be screwed). Here are the 14 best examples.