14 Ways Trump's Presser Made History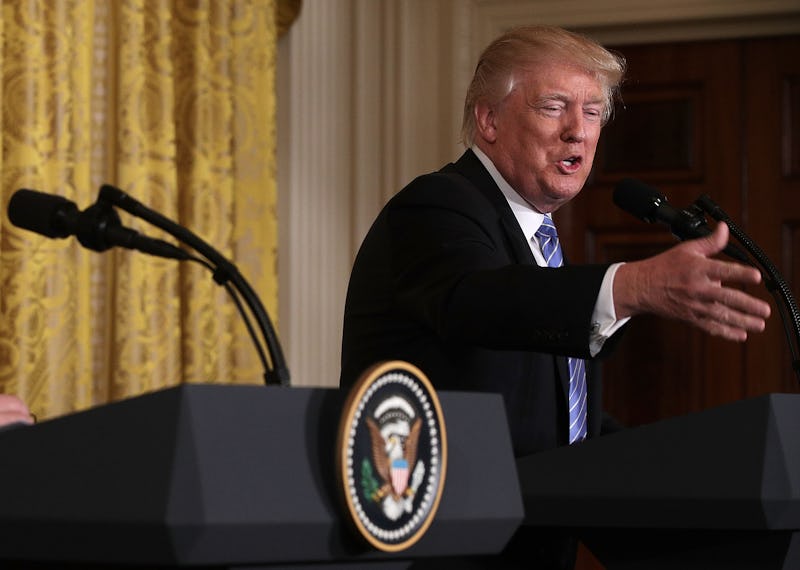 Alex Wong/Getty Images News/Getty Images
There were many who held out hope that taking office might change Trump — perhaps he would feel compelled to keep up some presidential norms. After all, it's one thing to tweet about "FAKE NEWS" and another to dress down reporters in person. But for anybody expecting some continuity in White House decorum, Thursday's performance finally put to bed those daydreams. Trump is Trump, President Trump is still Trump, and his press conference was historic in tone, content, and redefining what is considered "acceptable" presidential behavior.
This observation is not a partisan one. Both Democratic and Republican presidents have been held to a certain standard of conduct. Now that Trump is arguably the most powerful figure in the free world, a level of seriousness and restraint is not only expected — it is imperative. No president in the modern era has publicly behaved the way Trump did on Thursday. And that means the current POTUS is not only lowering the bar for himself — he's also setting a dangerous precedent by which future leaders can judge themselves.
These are just fourteen of the ways Trump's press conference broke with the norm and made history — and not in a good way.