15 Creepy Scandinavian Novels By Women To Read This Spooky Season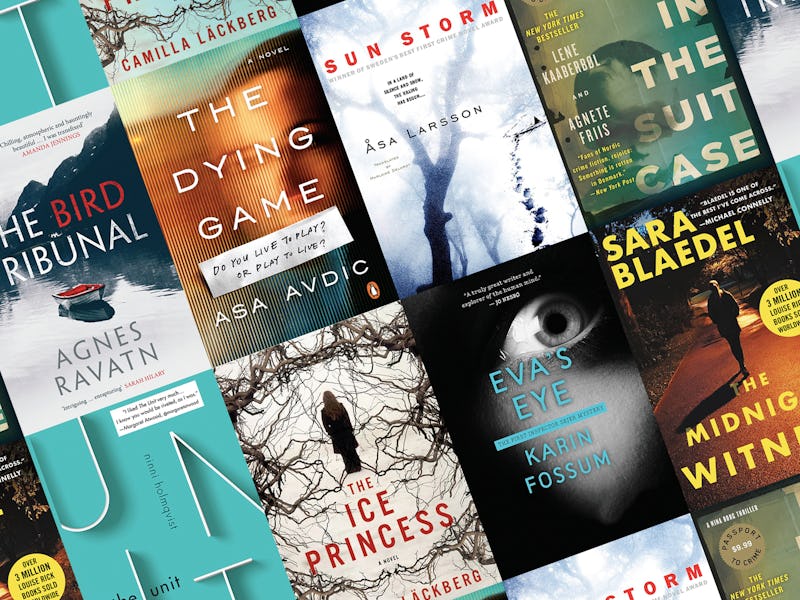 If you're a fan of the film adaptations of The Girl with the Dragon Tattoo and The Snowman, I've got 15 creepy Scandinavian novels by women you need to add to your reading list, snabbt. These mystery and thriller novels will chill you down to the bone and leave you begging for more.
If there's one thing that Scandinavia does really, truly well, it's crime fiction. Commonly known as "Nordic noir," thriller novels set in northern European countries often focus on grisly murders and the flawed detectives who must solve them. I'm just focusing on authors from the three Scandinavian countries — Denmark, Norway, and Sweden — here, but readers looking for the full Nordic experience should check out novels from Icelandic and Finnish writers as well.
There is no better contrast to the Danish concept of hygge — a respect and desire for coziness and comfort that pervades Danish culture — than a good, Nordic noir novel. You can put on your cabin socks and wrap yourself in a fuzzy blanket while you sip cocoa and read tales of murder and intrigue.
Check out the 15 creepy Scandinavian novels by women that I've picked out for you below: