15 Fascinating Gifts For Science Nerds Who Watched Bill Nye As Kids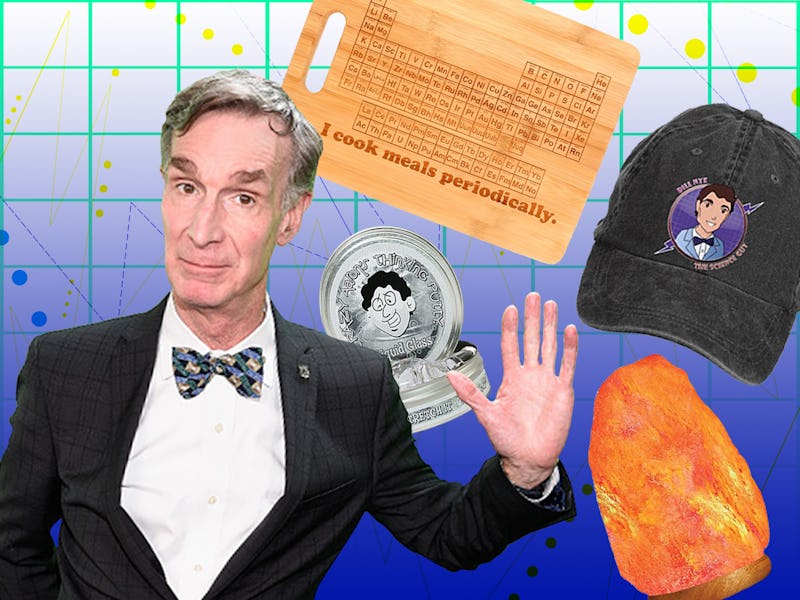 Design: Victoria Houman
Bill Nye: The man, the myth, the legend. He was singlehandedly responsible for the first time I looked at a bow tie and a beaker and thought, "Maybe nerds can be cool." Clever gifts for science lovers are in high demand today, and a case could be made for this being credited to the TV-famous scientist. Bill Nye instilled in viewers a passion for science, curiosity, and invention, which is still alive and well among fans (even 18 years after the show ended).
People fell in love with five seasons' worth of wacky experiments and unnecessarily loud screaming in a camera's general direction. Also, there were the shamelessly '90s floating graphics (primarily Bill's decapitated spinning head) and the unidentified man voice that held a perpetual conversation with Nye from off screen. (Who was he, dammit?)
Years later, Nye is still around, writing books and acting as a fierce defender of important scientific issues throughout the media. Also, NBD, but Bill Nye is apparently getting his own show on Netflix, and once it airs, I'm probably going to stop showing up to work until it has been adequately binge-watched. Whether you are simply a science lover or an avid Nye fan, check out these epic products and accessories I hope Bill Nye would be proud of.