15 Fascinating Signs You May Have A Money Disorder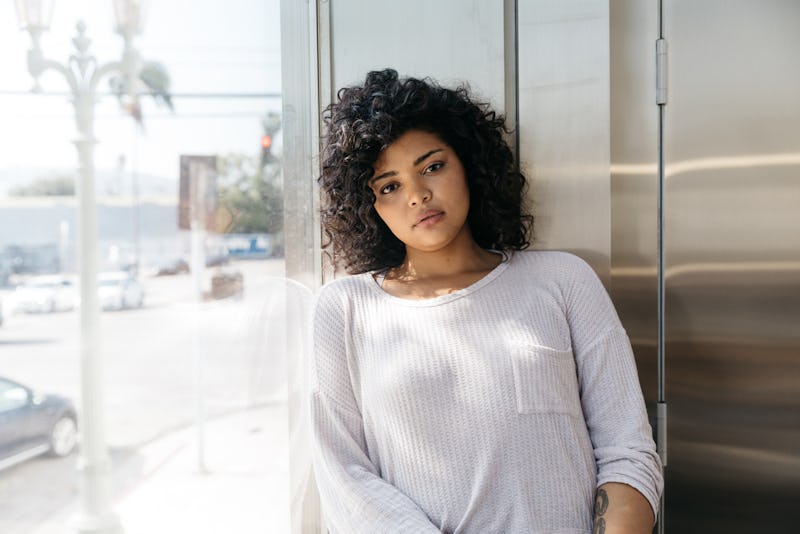 Ashley Batz/Bustle
Money can be the source of a lot of problems in your life. For instance, incompatibilities with spending and saving can hurt a perfectly good relationship in the long run. Being in a ton of debt can do a number on your sense of wellbeing. How you feel about money can get pretty complicated. If your finances are impacting your life in a negative way, you may have a money disorder.
Many people will deal with some kind of money problem in their lifetime, but money disorders take it to another level. "Money disorders are really self destructive patterns that drive self-limiting behaviors that are associated with money," Adamaris Mendoza, LPC, MA, financial expert and psychotherapist, tells Bustle.
According to Mendoza, these patterns and behaviors are usually the result of distorted beliefs about money that we develop from early life experiences. For instance, if you grew up in a home where your parents struggled to make ends meet, you may overwork yourself in order to make sure that doesn't happen to you.
It's important to note that the term "money disorder" isn't included in the current Diagnostic and Statistical Manual of Mental Disorders. As Amanda Clayman, Prudential's financial wellness advocate and certified financial therapist, tells Bustle, "It's fairly controversial in clinical practice, but there are many in the field who are strongly advocating for better understanding of money disorders, and for standardized diagnostic criteria, so that these can be included in future treatment guides."
When Clayman asses for money disorders, she specifically looks for evidence of "maladaptive behavioral patterns based on distorted, rigid beliefs." So here are some signs you may have a money disorder, according to experts.