13 Money Rules You DON'T Have To Follow, No Matter What You've Been Told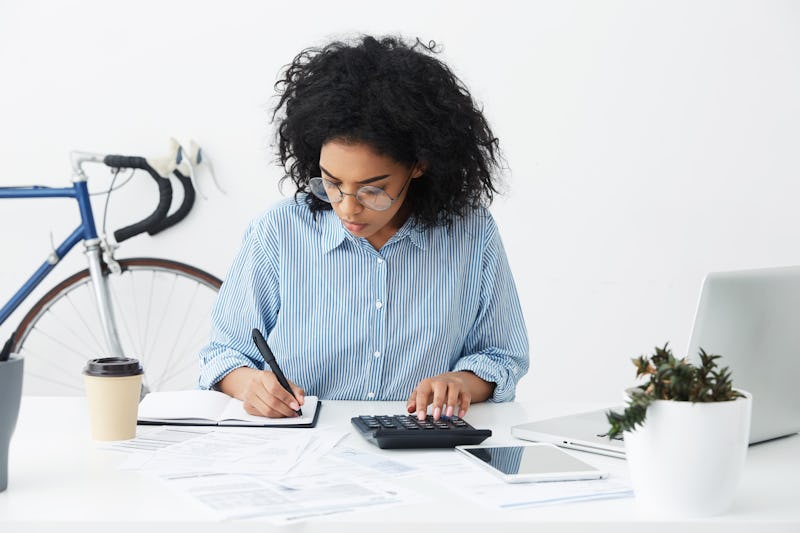 Shutterstock
For the second year in a row, Bustle is bringing you Rule Breakers, a celebration of women and non-binary individuals who defy expectations at every turn — and are making the world a better place for it. As a lead-up to our Rule Breakers 2019 issue launching Aug. 27, we're bringing back some of our favorite pieces by and about those who refuse to do what they're told. Because challenging the status quo isn't just a once-a-year thing, it's an ongoing mission. These stories prove it.
When it comes to money, everyone has a different mindset depending on their unique experiences, and what they learn along the way while navigating life. For instance, while you were growing up, your parents may have gotten you into the habit of putting money into a savings account every week or month. But, these days, so many savings accounts are not high-yield (meaning they have low-interest rates) that people are choosing to invest their money in other ways, such as in IRAs and stocks. So, even if you used to have certain money habits, there are several money rules you don't have to follow anymore.
"The personal finance world has changed so much over the last decade that we need an entirely new set of rules to guide us," Kimberly Palmer, personal finance expert at NerdWallet, tells Bustle. "Many of the old rules that our parents followed are outdated, simply because our situation is different and the financial products available to us are, too."
For instance, many millennials' parents didn't graduate with as much student loan debt as is common today, she adds. "Plus, they didn't have access to peer-to-peer payment apps like Venmo or the ability to apply for credit cards that earn travel rewards or cash back to help stretch their budgets," she says.
If you're wondering what those old money rules are that you no longer have to follow, finance experts weigh in below. Here are 13 outdated pieces of advice you should stop paying attention to, now.