7 Expert Tips For Talking To Your Partner About Money For The First Time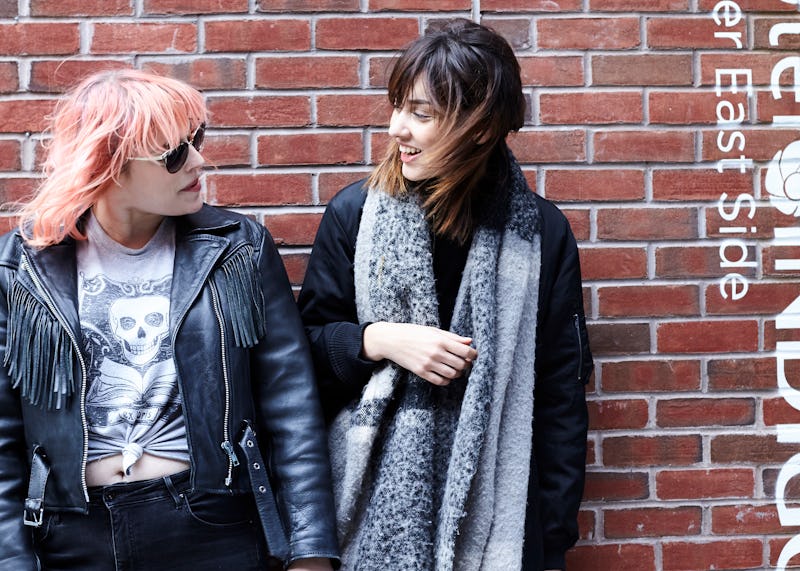 BDG Media, Inc.
In a long-term relationship, there will inevitably be occasions when you and your partner need to have difficult (or even downright unpleasant) conversations. One thing that can be particularly tough for couples? Figuring out how to talk about money in a relationship — because finances are a tricky topic to navigate, particularly the very first time the subject comes up. Money is a very personal and often touchy issue, and it can be hard to open up to your partner about things like how much you make and any debts you have. But as difficult as it is, talking about money with your partner is also necessary if you want to continue to intertwine your lives as your relationship progresses.
"Talking about money in a relationship is non-negotiable," Brianna McGurran, student loans and personal finance expert at NerdWallet, tells Bustle. "Consider it as important to the health of your partnership as supporting each other's hobbies or being polite to each other's moms. Opening up about your financial life means you're showing each other the real you, and that honesty and vulnerability helps the relationship grow. Keeping secrets about money erodes trust, and avoiding the conversation for too long means you won't have the tools to deal with money issues as they come up."
Will it be fun to sit your partner down someday and reveal the exact amount of your student loan debt? Probably not — but mutually opening up about your finances is an important step in any long-term relationship. If your relationship is getting serious and you want some guidance before broaching this sensitive subject, here are seven expert tips that will help your first conversation about money go as smoothly as possible.