15 Fascinating Things You've Probably Never Asked Your Long-Term Partner, But Should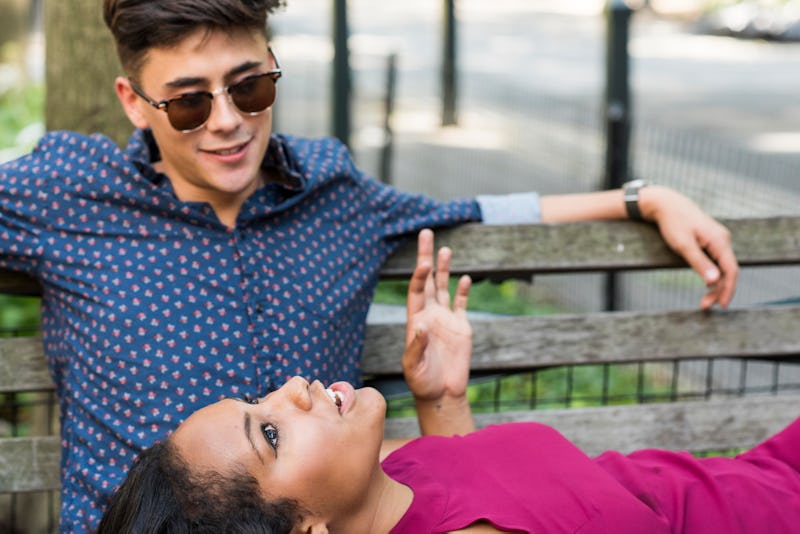 BDG Media, Inc.
Even though it may feel like you've asked all the questions you should ask your partner, I highly doubt that's the case. There are likely a few stories you could delve into more deeply, as well as topics you can (and should) revisit now that you've been together awhile. But I bet there are also quite a few things you haven't dove into yet, and now may be the time.
By asking each other certain questions, you can become closer, and even learn new things about each other. (Yes, even after all these years.) There's also the added bonus of keeping your relationship from feeling stale or boring — which, even though you've been together for forever, does not need to be the case.
That's why, apart from your usual day-to-day dialogue, you should make a point of throwing in a few get-to-know-you questions. "Wanting to learn about your partner keeps you engaged in them and the relationship. It keeps the relationship ever-changing and ever-evolving," clinical psychologist and The Web Radio Show host Dr. Josh Klapow, tells Bustle. "You and your partner are living, breathing, changing beings. Neither of you is static." And that's why you can never really know everything and why you should never stop asking.
Below, are a few fun questions you should ask each other — all in the name of reaching a better, deeper understanding.