15 Funny Quotes To Share For Women's History Month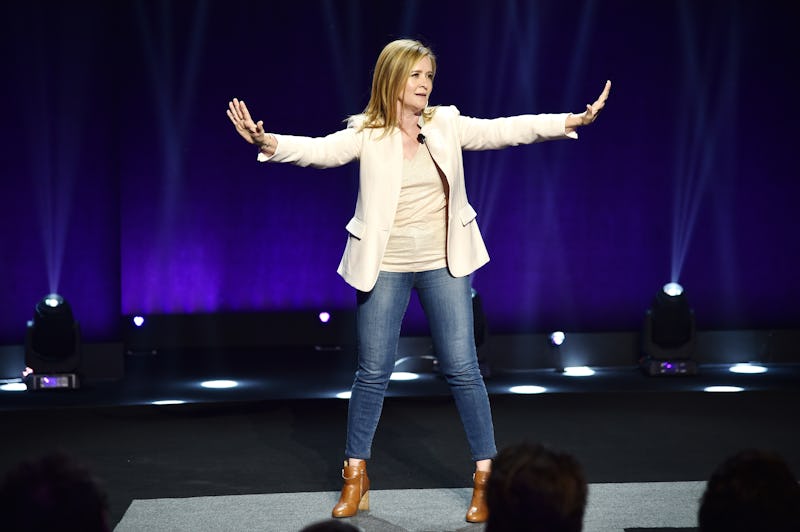 Dimitrios Kambouris/Getty Images Entertainment/Getty Images
Women's history is in the spotlight this month, and while March is certainly a time for activism it is also an opportunity to celebrate trailblazing women of all fields — including comedy. Laughter is a powerful thing, and there are some very funny quotes perfect for Women's History Month that deserve a little attention across social media. Hey, considering it's the 21st century and we are somehow still fighting for true gender equality (and, y'know, equality of pretty much every single kind), cracking a few jokes and looking at women's issues through a humorous lens might actually be quite helpful.
Women have fought for centuries to get out of the home and be accepted into the workforce, tackling many a boys' club, from the board room to the world of stand-up. It doesn't matter if you're giving a presentation or telling a joke; women have constantly faced discrimination and found themselves needing to squash stereotypes every step of the way (on top of everything else they were doing, of course).
The blanket statements we still find ourselves facing — like, for example, the tired, incorrect argument that "women aren't funny" — are incredibly hard to break, but that just means we've kept pushing harder. Women of great wit such as Jane Austen and Dorothy Parker paved the way for a host of very funny women today, and hopefully soon there will be more than just one woman rocking the late night TV hosting scene. In honor of Women's History Month let's take a moment to look at some very funny statements from some very funny ladies.
Check out the "Feminism" stream in the Bustle App throughout the month of March for more inspiring ways to celebrate Women's History Month.